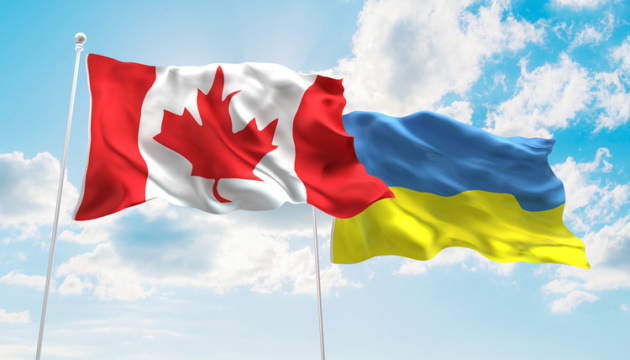 Canada extends duty-free imports of Ukrainian goods
Canada's Deputy Prime Minister Chrystia Freeland today announced the extension of tariff waivers on goods from Ukraine for another year, until June 9, 2024, in order to support the embattled nation's economy in the face of Russia's full-scale invasion.
This was announced by the Canadian government, Ukrinform reports.
This will ensure continued duty-free imports of Ukrainian goods into Canada, including steel and in-quota supply-managed goods.
The order on the exceptional remission of customs and trade remedy duties on imports of goods from Ukraine entered into force on June 9, 2022, supporting the Ukrainian economy by increasing exports to Canada.
At the same time, after June 9, 2023, Canada will not extend tariff preferences on goods protected by the government under the supply management system (that is, the government deliberately limits their production and quotas on their imports) - including eggs, poultry and dairy products.
As Freeland noted, Canada will allow Ukraine to continue duty-free supply of these products within the quotas of the World Trade Organization, but will charge duties on supplies above these quotas. The decision does not apply to goods shipped before June 9, 2023.
"As the brave people of Ukraine continue their heroic resistance to Putin's illegal, full-scale invasion, democracies need to continue standing with Ukraine as it defends its sovereignty and democracy. And that means ensuring the Ukrainian economy can continue to support the Ukrainian people and government in their fight to win this war. Canada will stand with Ukraine for as long as it takes," said Chrystia Freeland.