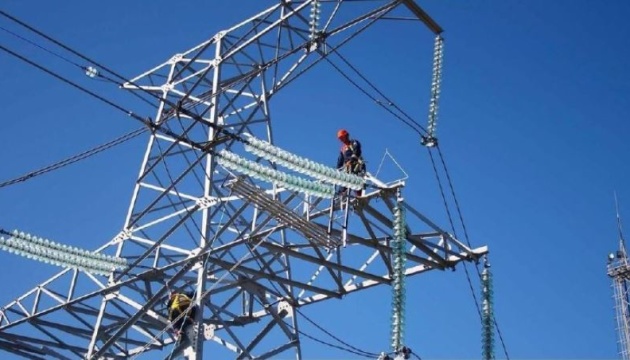 Ukrenergo: There is certain capacity shortage in power system
As of June 8, there is a certain power shortage in the power system, and NPC Ukrenergo calls on Ukrainians to save electricity during the evening peak hours.
The head of NPC Ukrenergo Volodymyr Kudrytskyi said this on the air of the national telethon "United News", Ukrinform reports.
"Currently, the situation in the power system remains difficult. There is a certain power shortage, and even last night Ukrenergo was forced to activate emergency assistance from Europe to cover the maximum evening consumption. That is why we urge Ukrainian consumers to be economical with energy resources and conserve electricity, especially during the evening peak hours - from 6 to 10 pm," said Kudrytskyi.
According to him, Ukrenergo and Ukrhydroenergo revised the operating modes of hydroelectric power plants to mitigate the effects of the floods in southern Ukraine.
"Certain effects of the Kakhovka HPP dam explosion have affected the operation of other hydroelectric power plants. As for the longer term, after de-occupation, the destruction of the dam and the change in the operation of the Dnipro cascade will negatively affect our prospects for launching other power facilities, such as Zaporizhzhia NPP and Zaporizhzhia thermal power plant," Kudrytskyi added.
As reported, Ukrenergo and Ukrhydroenergo are working on scenarios for further balanced operation of the power system, taking into account the consequences of the destruction of Kakhovka HPP.