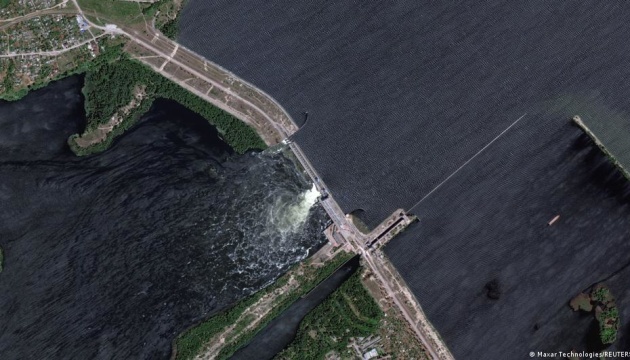 Humeniuk: Kakhovka HPP explosion changes landscape of upcoming battle, but not plans of AFU
The blackmail by blowing up the Kakhovka hydroelectric power plant lasted for a long time, and the Defense Forces took this into account in their plans.
Natalia Humeniuk, a spokeswoman for the Joint Press Center of the Southern Defense Forces, said this on the air of the national telethon "United News," Ukrinform reports.
"It is clear that this will have a certain impact, as the landscape of the future battlefield has changed significantly, and even the front line itself has changed, as it was the Dnipro River, now it is a flood river. But this is not a critical change, because in planning there are always options for the development of events and options for responding to them," said Humeniuk.
As reported, in the south, the enemy pulled back its units due to water spills from the Kakhovka hydroelectric power plant. The water washed away the enemy's first line of defense, including mined structures and large areas.