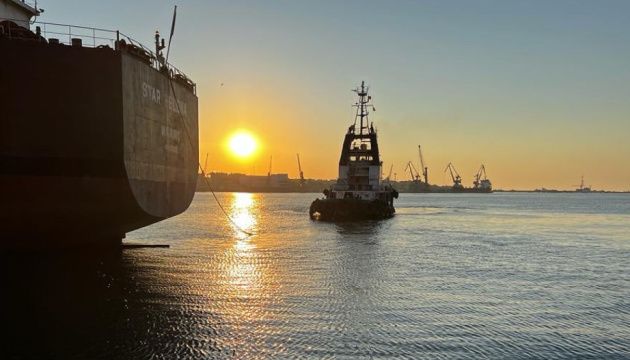 Russia resorts to clear violations of grain deal again - Department of State
The U.S. Department of State has called Russia's attempts to impede maritime traffic with Ukrainian grain at one of the three seaports covered by the agreement a clear violation of the Black Sea Grain Initiative.
U.S. State Department spokesperson Matthew Miller said this on Tuesday at a press briefing in Washington, D.C., an Ukrinform correspondent reports.
"Russia continues to obstruct the normal operations of this lifesaving initiative," Miller emphasized.
He noted that this is not something new, because from the very beginning, as soon as "the ink was first dry" on the first grain deal, Russia began to complain and openly obstruct it.
"We should be very clear about what happened here. The parties agreed to enable unimpeded exports of Ukrainian food from three ports. Now Russia is refusing to allow ships to one of those three. It is a clear violation of their commitments under the Black Sea Grain Initiative," Miller explained.
He reminded that such obstruction by Russia and threats to withdraw from the agreement threaten to raise world food prices and reduce the availability of food for countries that need it most.
"We once again call on Russia to stop holding global food supplies hostage," the U.S. State Department spokesperson said.
As Ukrinform reported, during the 42nd week of the grain corridor, from May 15 to 21, 2023, 118,300 tonnes of agricultural products were exported through the seaports of Odesa region. This is 78% less than the previous week.
As of May 19, Russia agreed to resume inspections of the incoming fleet at Odesa and Chornomorsk ports but refused to inspect ships heading to Pivdennyi port.