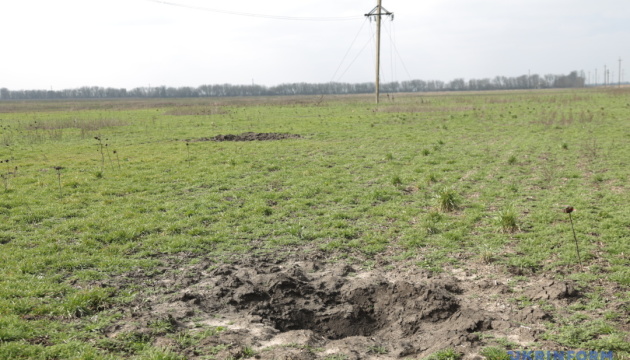 Ukraine reports stunning UAH 8 trillion in environmental damage due to Russian war
The amount of damage inflicted by Russian forces on Ukraine's subsoil, atmospheric air, water, and land resources is estimated at UAH 8 trillion.
That's according to Oleksandr Stavniychuk, a spokesman for the Ministry of Environmental Protection and Natural Resources, who spoke at a briefing at the Ukraine-Ukrinform Media Center.
"Today, the damages caused to atmospheric air, water, and land amount to almost 2 trillion. Subsoil losses are already estimated at about 6 trillion. However, our work continues as we all understand that the main goal is to receive reparations for these damages. But, of course, we seek to unify all approaches at the international level," said Stavniychuk.
According to the official, seven methods developed by the State Environmental Inspection and the State Geology and Subsoil Service are used in damage assessment. In order to improve these tools, the Ministry of Environment collects information, analyzes the research done by international experts, and works on European directives so that in the future, Ukrainian legislation will be implemented in line with European legislation, which will make it much easier to recover from the aggressor all damages inflicted on the environment.
"I believe that these methods will be partially changed after we work more on them. That is, both international experts and our specialists are all working to improve these documents as much as possible. And now our main task is to collect cases. It will not be a big problem to reassess something later. However, it is important that we have a sufficient evidence base, which will be used in the future in order to receive all this compensation in court," Stavniychuk added.
As reported, the Ministry of Environmental Protection and Natural Resources has launched a screening of legislation on environmental protection for compliance with EU law.