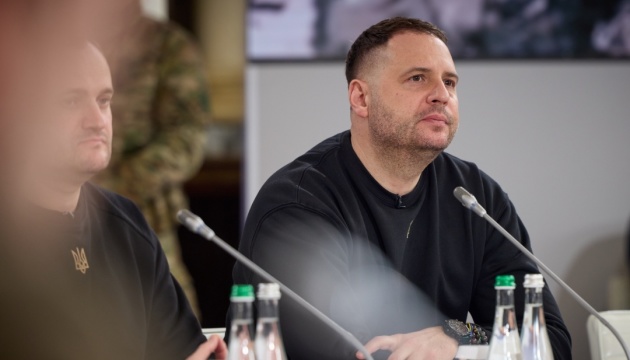 Russia's budget deficit rises to RUB 4.1 trillion - Yermak
Russia's budget deficit as of May 18 reached 4.1 trillion roubles, which is 17% over the target for 2023.
This was announced on Telegram by the head of the Ukrainian President's Office, Andriy Yermak, Ukrinform reports.
"Russia sanctions are already reflected in the budget of the terrorist state. As of May 18, Russia's budget deficit stands at 4.1 trillion roubles," he noted. At the same time, the head of the President's Office recalled, citing April data, that the Russian budget deficit last month amounted to RUB3.4 trillion.
"This is 17% over the target for this year and 41% more against Q1. Accordingly, the deficit is constantly growing," Yermak explained.
He added that the total revenues of the Russian budget in January-April dropped by 22.4% whle oil and gas revenues plunged by 52.3%.
As reported earlier, classified expenditures of the Russian budget since year-start have exceeded 3 trillion roubles (over $37.5 billion). These costs cover defense and national security, and after the start of the war in Ukraine, costs to maintain temporarily occupied territories were likely added to the list.