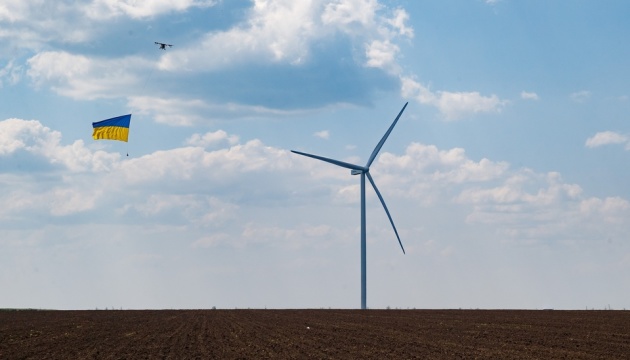 First stage of Tylihul wind farm launches in Mykolaiv region - Zamazeeva
The head of the State Agency on Energy Efficiency and Energy Saving of Ukraine (SAEEES), Anna Zamazeeva, wrote about this on her Facebook page, Ukrinform reports.
"We are talking about 19 wind turbines, 390 million kWh of electricity per year, providing energy to 200,000 households minus 400,000 tonnes of CO2 emissions per year. This is the result of launching only the first stage of the 114 MW Tylihul wind farm," Zamazeeva wrote.
"Two years ago, as the head of Mykolaiv regional council, I personally participated in signing a memorandum on the project's launch and the region's socio-economic development. This was followed by a real partnership between responsible business and the region's communities. Today we have the result," SAEEES' head said.
In her opinion, this result is even more significant because 13 of the 19 wind turbines launched were installed during martial law after Russia's invasion.
In the future, Zamazeeva added, after all four planned stages are completed, Ukraine will receive a 1.7 million tonnes per year reduction in CO2 emissions in addition to electricity generation.
As reported, a number of social projects for local communities will be implemented in Mykolaiv region as part of the construction of the Tylihul wind farm.
This is about reconstruction of the heating and gas supply system of the Berezan Central District Hospital, water supply systems in the villages of Krasnopillia and Anatolivka, and the repair of a paramedic station in Anatolivka.