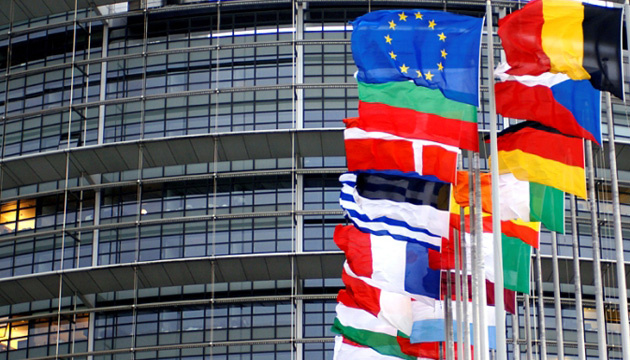 EU's, Ukraine's economies show resilience amid Russia's war - EC's assessment
The EU's spring economic forecast recorded higher economic development indicators than those envisaged in the previous winter forecast. It showed higher-than-expected economic resilience of the EU, as well as Ukraine, in the face of Russia's ongoing military aggression against Ukraine.
According to Ukrinform, this was stated by European Commissioner for Economy Paolo Gentiloni, who this week presented a forecast review of the European economy. It for the first time included economic indicators of new EU candidate countries, including Ukraine, Moldova, and Bosnia and Herzegovina.
Paolo Gentiloni said that Russia's aggressive war against Ukraine continues to cast a long shadow of uncertainty over EU's entire economy. This is not only a human and geopolitical problem, but also a major economic risk. However, the European economy has shown remarkable resilience. This is no small achievement, given the nature and magnitude of the shock. Energy crisis management, fiscal policy coordination, etc. led to a scenario that turned out to be better than expected, Gentiloni added.
In his words, in May, the gas price reached 35 euros per megawatt/hour, which is the lowest since the summer of 2021. Gas prices are expected to continue to decline in 2023-2024. This creates comfortable conditions for gas operators to fill gas storage facilities before the winter period.
Based on the data published on the European Commission's (EC) website, the EU's economic growth rate amounted to 1.0% (0.8% according to the winter forecast), with the prospect of increasing to 1.7% in 2024. After the spring revision, European GDP growth is expected to reach 1.1% and 1.6% in 2023 and 2024, respectively. The inflation rate in the euro area is expected to reach 5.8% this year and will decline to 2.8% in 2024.
As for Ukraine, the EC describes it as a middle-income country with a population of more than 40 million people, where the share of GDP per capita is about 29.3% of the EU average.
The document is based primarily on pre-war indicators, which introduces huge uncertainty into the forecast. At the same time, it says that Ukraine has demonstrated outstanding resilience during Russia's war and in its efforts to join the EU. Ukraine was granted candidate country status on June 23, 2022.
As noted, the massive destruction of capital assets and population outflow caused by Russia's war of aggression led to a decline in Ukraine's economy by almost a third in 2022. As noted, more than 7 million people initially left the country. Some of them later returned, but now about 4 million Ukrainian citizens are under temporary EU protection abroad.
The document says that the economy has proved resilient despite the war. Population displacement, reduced business activity, and heavy economic losses in the regions of active Russian hostilities have led to high inflation and rising unemployment. In 2022, private consumption and investment fell by 30% and 35%, respectively. This led to a 29.1% decline in GDP. In addition, Russian attacks on energy networks in late 2022 and early 2023 destroyed or severely damaged half of the energy infrastructure. At the same time, the higher-than-expected resilience of the energy infrastructure, as well as solidarity initiatives and financial assistance, are projected to help stabilize economic performance in 2023.
The EC expects that the country's recovery process will begin in mid-2024, with a gradual decline in inflation, which will remain at around 20% this year. The unemployment rate will also decrease (the current rate is 15%) as people are involved in the country's reconstruction.
The EC's analytical report says that huge efforts will be needed to attract investment and to launch a full-scale reconstruction, which is currently estimated at USD 411 billion. An ambitious reform program will also be necessary for the country to move forward on its path to the EU, the document states.
The EC will present the next summer economic forecast in July 2023, considering the trends in the EU's economic development.