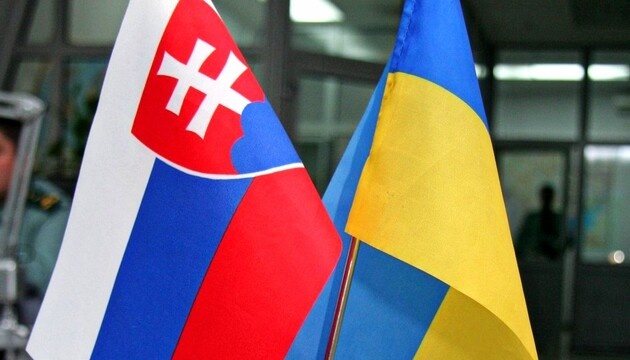 Slovakia cancels unilateral restrictions on imports of agricultural products from Ukraine
The Government of Slovakia today approved a proposal of the Agriculture Ministry to cancel the unilateral ban on imports of agricultural goods from Ukraine, only EU legislation will apply to imports of these products into the country.
According to the TASR agency, the Slovak ban on imports of selected agricultural and food products from Ukraine, or originating in Ukraine, into Slovakia have been formally scrapped.
Special regulations are being introduced for transporting Ukrainian agricultural products via Slovakia.
"Only EU legislation now applies to this area," Andrej Wallner of the Agriculture Ministry's press department confirmed for TASR.
The European Commission's measures took effect as of May 2 and will last until June 5. During this period, wheat, corn, rapeseed and sunflower seeds can be imported into all EU countries except Bulgaria, Hungary, Poland, Romania and Slovakia. Ukrainian products can still be transported through these countries' territories, however.
At the same time, five countries have pledged to cancel recently adopted unilateral measures on wheat, corn, rapeseed and sunflower seeds, as well as on any other products originating from Ukraine.
As reported by Ukrinform, the European Commission officially announced the introduction of "exceptional and temporary" preventive measures against imports from Ukraine, which limit the delivery of agricultural goods produced in Ukraine to five EU countries.
The restrictions will apply to four agricultural products: wheat, corn, rapeseed and sunflower seed.
Photo: twitter.com/MFA_Ukraine