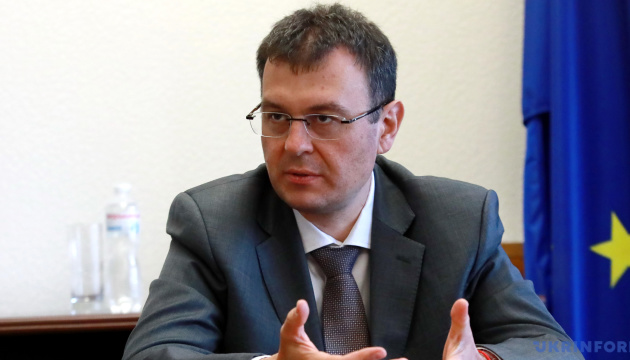 Ukraine will update anti-dumping legislation - Hetmantsev
Ukraine has prepared draft laws that will improve the mechanisms for conducting anti-dumping investigations and applying anti-dumping safeguards.
The Chairman of the Verkhovna Rada Committee on Finance, Taxation and Customs Policy, Danylo Hetmantsev, announced this on Telegram, Ukrinform reports.
"It is time to update our anti-dumping legislation. To this end, the draft laws of Ukraine "On Safeguards", "On Protection against Dumped Imports" and "On Protection against Subsidized Imports" have been developed and put up for public discussion," the statement reads.
According to the MP, since the adoption of the first laws, the practice of conducting trade investigations has undergone significant changes, Ukraine has received a large number of explanations and recommendations on the application of legislative norms from the World Trade Organization, and the relevant EU regulations have been approved, which have updated anti-dumping procedures, etc.
The new legislation aims to improve the mechanisms for conducting anti-dumping and anti-subsidy safeguard investigations, as well as for applying anti-dumping and countervailing duty measures.
"These are large and complex laws, but they are very important for every Ukrainian producer. Therefore, I invite businesses to familiarize themselves with these draft laws at an early stage, to take part in their discussion and improvement," Hetmantsev said.
As reported, on June 4, 2022, Regulation (EU) No. 2022/870 of the European Parliament and of the Council on temporary trade liberalization measures came into force. This decision complements the opportunities available to Ukrainian exporters under the EU-Ukraine Association Agreement. In February 2023, the European Commission approved a formal proposal to extend autonomous trade measures for Ukraine for another year.