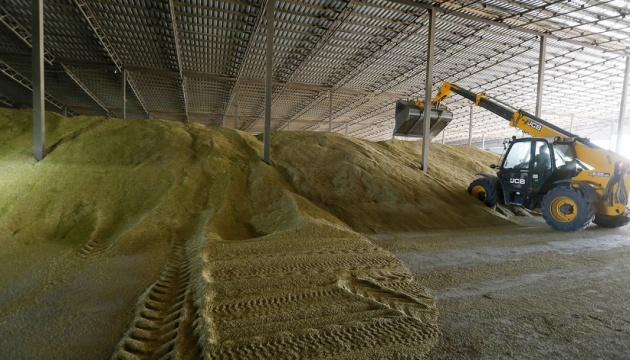 Five countries urge European Commission to expand list of banned Ukrainian products
The agriculture ministers from five EU countries, such as Poland, Hungary, Slovakia, Romania and Bulgaria, have sent a joint letter to the European Commission, claiming that the list of Ukrainian products banned from being imported to these countries should be expanded.
The relevant statement was made by TVP Info, an Ukrinform correspondent reports.
"We, the Ministers of Agriculture of Bulgaria, Hungary, Poland, Romania and Slovakia, would like to draw attention once again to the growing imports of agricultural products from Ukraine, which are causing serious market disruption and damage to EU agricultural producers, especially in Member States bordering Ukraine or situated nearby [Bulgaria – Ed.]," the statement reads.
According to the ministers, this issue has been raised many times but has not been adequately addressed. In this regard, they emphasized that they could not accept a situation in which the entire burden of increased imports falls on just a few EU Member States.
The ministers noted that the European Commission's proposal to ban the import of wheat, corn, rapeseed and sunflower seeds is not enough, and offered to add sunflower oil, honey, sugar, soft fruit, eggs, meat, milk and dairy products to this list.
A reminder that, starting at midnight on April 21, 2023, Poland unblocked the movement of Ukrainian agricultural products in transit through the country to other EU countries and Polish sea ports. In the morning, the first convoy of five trucks with corn, meat, and eggs left for the Netherlands.
Photo: AA