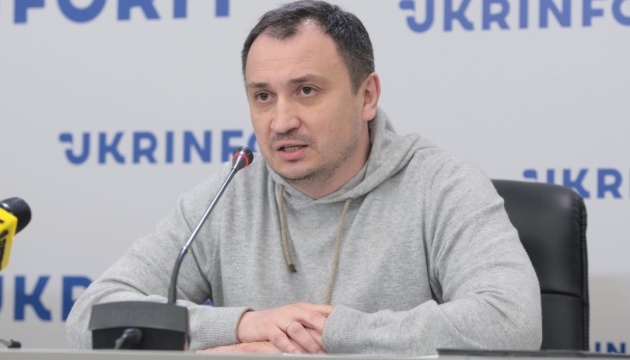 Minister Solskyi on Poland's import ban: Ukraine hopes to resolve this issue next week
On Saturday, Poland's competent agencies endorsed a decision to suspend any agricultural imports from Ukraine. The Ukrainian side hopes to resolve this issue next week.
The relevant statement was made by Ukrainian Agrarian Policy and Food Minister Mykola Solskyi during a briefing at Ukrinform.
Earlier, Solskyi met with the newly appointed agriculture minister of Poland at the Ukrainian-Polish border. The parties discussed how Ukrainian grain would be transported via the territory of Poland. In particular, some grain varieties are expected to pass through Poland in transit only.
"This week the text [of the corresponding agreement – Ed.] has been prepared. But, at the same time, there are certain changes for which we regret – we regret that today the competent agencies of the Republic of Poland have made a decision to suspend any agricultural imports from Ukraine," Solskyi told.
In his words, the Ukrainian authorities understand the difficult situation that had developed in the Polish market.
"We understand this tough competition, which resulted from the blockade of Ukrainian ports. But, it is obvious – for the whole world and for any person in this world – that the Ukrainian farmer is in the most difficult situation. And we ask the Polish side to take this into account," Solskyi noted.
The minister expressed hope that during his visit to Poland, scheduled for Monday, Ukrainian and Polish representatives would manage to resolve these issues and resume transit operations, as well as reach an agreement in the context of other issues raised previously.
"We wanted to voice our position and believe that such things are best and in any case necessary to be done through negotiations on a bilateral basis. Considering our strong firm and ongoing cooperation with the Polish side...I hope that we will reach an agreement early next week," Solskyi added.
In his opinion, the two countries need to agree on this issue in a constructive, fast and mutually supportive manner, just as they resolved any issues before.