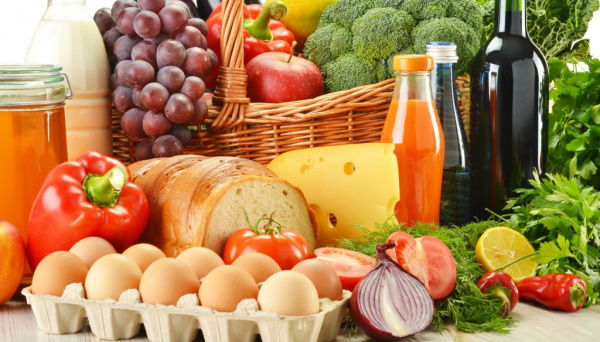 Russian war on Ukraine continues to impact EU agrimarket - report
The consequences of Russian aggression against Ukraine continue to reflect on agricultural production in EU countries, which, along with other factors, such as high summer temperatures and winter draught, have led to high inflation on food products and a change in the consumption structure across Europe.
That's according to a short-term outlook report released by the European Commission.
"The negative impacts of Russia's invasion of Ukraine, and the ensuing high input costs and food inflation, continue to weigh on agricultural markets and consumers' purchasing decisions. In addition, large parts of the EU experienced winter droughts after the hot and dry summer of last year, further worsening water availability in regions with already record low water reservoirs," the report reads.
It is noted that the lowering energy inflation could bring some relief regarding input prices. Fertilizers, especially nitrogen-based ones, could become more available and affordable compared with 2022. That being said, fertilizer and energy prices are still twice as high as at the beginning of 2020.
"Food inflation remains significant, with EU average food prices 19.5% higher in February 2023 than in February 2022. Consumers are expected to purchase more basic, cheaper food items and to shift preferences between different types of food, for example consume more poultry and less beef. Despite declines observed in some input costs, food prices are expected to remain at high level for a while before turning downwards," the authors of the report say.
Besides weather and cost-related production restrictions, animal diseases add to the uncertainty to the prospects of EU livestock production. The poultry sector suffered outbreaks of avian flu, while the pigmeat sector was affected by the African Swine Fever.
"The hot and dry weather impacted the EU cereal production in 2022/2023, in particular maize with yields that dropped by 25%. Increasing imports from Ukraine help EU regions impacted by drought to satisfy their domestic use, most of which is taken by the feed demand. The EU continues to increase its exports of wheat (+9.4%, 32 million tonnes) to respond to global demand," the report reads.
According to the outlook, total EU cereal production in 2023/24 could reach 288.4 million tonnes (+8.6% year-on-year), assuming normal weather conditions. EU oilseed production in 2023/24 could increase by 7% year-on-year to reach a new record of 33.6 million tonnes. The EU sugar beet area in 2023 is forecast to drop 3% below the 5-year average to 1.455 million hectares but yields are expected to be in line with the long-term average, resulting in a sugar beet production of around 111 million tonnes.
EU dairy herd could shrink by 1%, and overall milk production – by 0.2%. EU beef production, which decreased in 2022 by 2.4%, is expected to decrease further in 2023 by 1.6%. Likewise, EU pigmeat production decreased on average by 5.6%. This would further go down in 2023 by 5.5%.
EU poultry consumption could go up by 2.5%, and EU imports are expected to increase by 7% in 2023 to cover this demand growth.
As reported, after the invasion of Ukraine in February 2022, Russia blocked Ukrainian Black Sea ports, as a result of which more than 20 million tonnes of Ukrainian grain failed to be exported. This has triggered an increase in global food prices, leading to the threat of famine in the most vulnerable countries across Africa and Asia.
Thanks to the "grain" initiative of the UN and the agreements signed in Istanbul, the international community managed to resume the export of Ukrainian grain for international consumers via the Black Sea transport routes. At the same time, the European Union organized the so-called "solidarity corridors" on the borders between the EU and Ukraine, for the export of Ukrainian grain by land, using rail, road, and river transport, to ensure its delivery to the consumer countries.