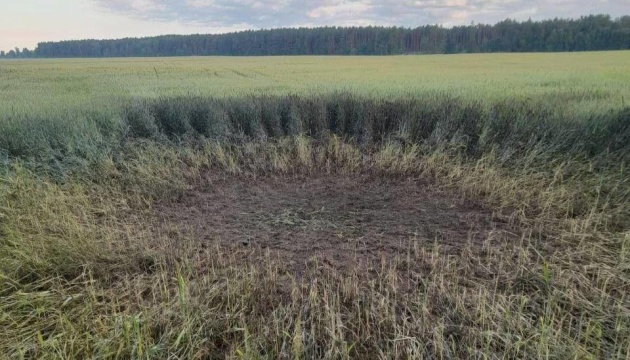 Amid war, 20% of Ukrainian farmland to remain unsown
Ukrainian farmers will not be able to sow about 20% of the country's farmland due to the Russian occupation, pollution, or mine contamination.
That's according to Dmytro Solomchuk, a member of the Parliamentary Committee on Agrarian and Land Policy, Ukrinform reports with reference to the parliament's website.
"Some part of the land is occupied, some is mined, and some is littered with Russian scrap. In some places, there's their decimated hardware, and in some – there are shells. All this scrap must be collected as it could damage agricultural equipment. Relevant services and some charitable foundations are working on this, but it is a long process," MP said.
According to Solomchuk, Ukrainian agricultural producers have for the most part adapted to the war conditions. A certain change in the structure of crops is also expected. The area sown with corn will decrease, while that sown with soybeans and rapeseed will expand.
"This year, as well as last season, the agrarians have been implementing additional processing – grinding grain into flour, building feed mills. Animal husbandry is also expanding, greenhouses are being built, ports for dry transshipment to the EU are being set up, new dairy and pasta shops and canneries are being opened," the lawmaker concluded.
As reported, the spring sowing campaign as of March 16, 2023 has started in 10 regions of Ukraine. In 2023, the main spring crops will be sown on over 5.7 million hectares, which is 206,500 hectares below last year's level.