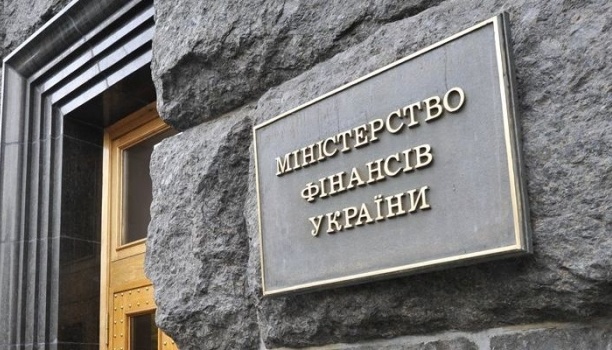 Finance Ministry, European Commission talk progress of macro-financial program implementation
Minister of Finance Serhiy Marchenko of Ukraine and European Commissioner for Budget and Finance Johannes Khan discussed progress in the implementation of the EU's large-scale macro-financial program for Ukraine for 2023.
This was reported by the press service of the Ministry of Finance, Ukrinform saw.
"I am grateful to the European Commission for understanding Ukraine's problems and promptly adopting constructive solutions that allow us to meet the most urgent needs of Ukraine during the full-scale war. Since February 24, 2022, the EU has provided Ukraine with EUR 11.7 billion in Macro-Financial Assistance, which was directed to maintain economic stability in the country," said Serhiy Marchenko.
The parties discussed the implementation of the EU's large-scale Macro-Financial Program for 2023 and cooperation with the European Commission and OLAF in improving the protection of EU funds in Ukraine.
In turn, the EU representatives assured their counterparts of their unwavering support for Ukraine and noted Ukraine's efforts to perform the conditions stipulated in the EU Macro-Financial Assistance for 2023.
The Minister of Finance also emphasized the willingness of the Ukrainian side to deepen cooperation with the EU in the implementation of anti-corruption reform and to ensure transparency and accountability of the use of budget funds.
"We are open to cooperation with our partners to improve the efficiency of the use of both external financing and domestic revenues. Transparency and accountability are the priorities of the Government of Ukraine in building strong relations with our allies", minister said.
As reported, the Council of the European Union on December 10 supported the European Commission's proposal to allocate additional financial support to Ukraine in 2023. The new program of macro-financial assistance for Ukraine will amount to EUR 18 billion. It is expected that preferential loan funds will be transferred to the state budget throughout 2023 in equal parts, taking into account Ukraine's fulfillment of the conditions agreed by both parties. On Monday, Ukraine and the EU signed a Memorandum of Understanding on the provision of EUR 18 billion in macro-financial assistance.
On January 17, Ukraine received the first tranche of EUR 3 billion within the framework of the macro-financial aid program. On March 21, Ukraine received the second tranche, in the amount of EUR 1.5 billion.