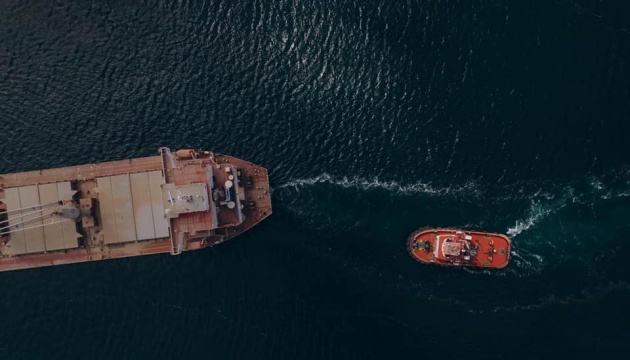 Ukraine ships 30,000 t of wheat to Yemen
A bulk carrier with 30,000 tonnes of wheat for Yemen under the Grain From Ukraine program is traveling along the grain corridor.
The Ministry for Communities, Territories and Infrastructure Development of Ukraine announced this, Ukrinform reports.
"The bulk carrier Negmar Cicek, the sixth vessel in the Grain From Ukraine program, left the port of Chornomorsk and joined three other vessels," the statement said.
It is noted that Yemen will receive 30,000 tonnes of humanitarian Ukrainian wheat thanks to donations from the United States, France, and Spain.
According to the Ministry, since the start of the Grain From Ukraine program, 170,000 tonnes of Ukrainian wheat have been shipped from Odesa ports to such countries in need as Ethiopia, Somalia, Yemen, and Kenya.
As reported, the Grain From Ukraine program was initiated by President Volodymyr Zelensky to unite developed countries around food aid to countries on the brink of famine. The initiative is implemented with the UN World Food Programme's support.
Since August 1, 2022, when the grain initiative was launched, 845 vessels have exported 25.7 million tonnes of Ukrainian food to Asia, Europe, and Africa.