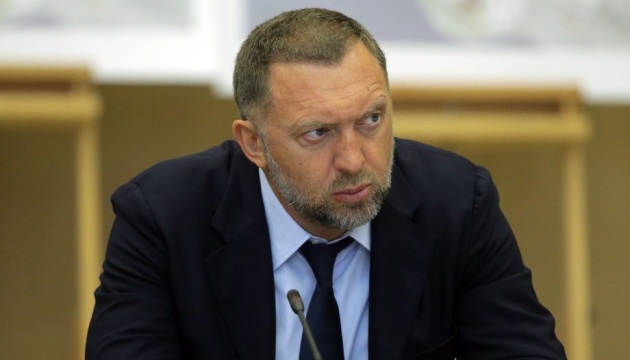 Russian oligarch registers assets in name of Austrian national to avoid sanctions - watchdog
Ukraine's National Agency for the Prevention of Corruption expects to add to the sanctions list Austrian citizen Siegfried Wolf, in whose name Russian oligarch Oleg Deripaska re-registered his assets.
That's according to the agency's press service, Ukrinform reports.
"Before the start of a large-scale war, Putin convened all Russian oligarchs to discuss an action plan to support the Russian economy in case tougher sanctions are introduced. It was after this meeting, foreign media reported, that most of the Russian oligarchs registered their businesses and assets to their close entourage in order to avoid future sanctions," the statement reads.
One of these oligarchs was Oleg Deripaska. Being sanctioned by most of the countries of the democratic coalition, he has been designing schemes for circumventing restrictions on asset management or acquisition of new assets through front persons, including through Mr Wolff.
This Austrian national in question has been actively operating on the Russian market since 2008 and after Russia invaded Ukraine. Before the full-scale invasion, he was closely affiliated with Deripaska's companies (GAZ Group, Rossiyskiye Avtomobili Corporation (Nizhnegorodskie Avtomobili LLP), Glavbud Corporation, and Nolana Holdings Limited).
As evidence of Wolff's close ties to Deripaska serve significant amounts of financial remuneration paid to him by the latter's businesses. In 2021 alone, Wolf's income in one of Deripaska's companies stood at almost RUB 1 billion.
Another proof of Wolf's affiliation with the power-oligarchic vertical is that he is seen in Russia, amid the active phase of military aggression against Ukraine, as a "friendly" non-resident who is even allowed to acquire assets in Moscow. This is currently a huge "privilege" in the Russian Federation.
Through this mechanism, Wolff already owns companies related to Deripaska through other related persons.
"So, Siegfried Wolff can be referred to as a 'scheme man' for circumventing sanctions. The NAPC expects Wolff to be added to Ukraine's sanctions lists soon, which should set an example for other countries of the sanctions coalition," the statement reads.
As Ukrinform reported earlier, in February 2023, Ukraine nationalized the factories owned by the sanctioned Russian oligarch Oleg Deripaska, worth over UAH 10 billion.