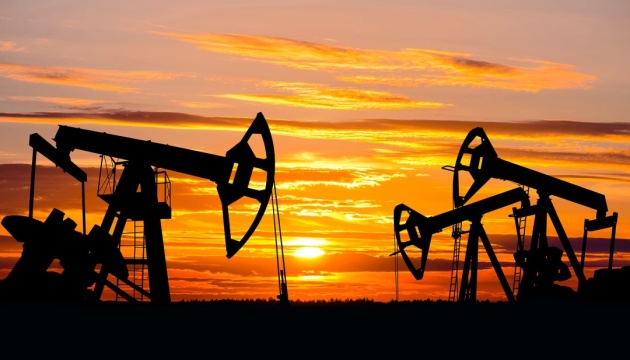 Increasing hydrocarbon extraction by NATO allies to deprive Russia of resources for war - expert
The only way to deprive Russia of the means to wage war against Ukraine in the short term and to tackle the economic crisis caused by energy shortage and high oil prices is for the U.S., Canada, and Norway to increase their own oil and gas production.
That's according to Oleksandr V. Danylyuk, head of the Center for Defense Reforms, coordinator of the interdepartmental platform on countering hybrid threats, operating within the framework of the Ukraine-NATO cooperation, who spoke with Guildhall, as seen by Ukrinform.
"Depriving Russia of the means to wage war against Ukraine and overcoming the economic crisis by Western nations, caused by energy shortage and high oil prices lie in the plane of one solution – increasing oil and gas production by NATO allies that have the potential and opportunities for such an expansion. First of all, this is about the USA, Canada, and Norway, which, despite the increase in production over the past year, still have sufficient reserves and enormous potential for expansion. Boosting supply is the only tool for reducing prices and overcoming the crisis in the short term. We cannot give the Russian regime years to adapt to the sanctions regime, waging war and undermining the international security system," the head of the CDR said.
"Such a strategy, in addition to solving the challenge of the energy and economic crisis, will help protect Western nations from a possible oil blockade or blackmail by Russia and China as the latter is also increasing influence on the OPEC countries," the analyst said.
"A climate agreement driven by extraction cuts and a strategy for the development of renewables must be adapted to the reality of the challenges of war raging in Europe, the current challenges to global economic stability, and the possible intensification of geopolitical confrontation. The need to develop alternative sources of electricity should be coordinated with the need for a parallel increase in production to overcome current challenges," summed up Danylyuk.
Earlier, the Center for Defense Reforms published a study naming as the reason for energy price hikes the artificial restriction of oil production by OPEC+ member countries rather than Russian aggression against Ukraine, as is commonly believed. Analysts concluded that such actions are part of what appears to be an international cartel agreement, banning which is the only available tool to reduce high energy prices and deprive the Russian Federation of oil and gas revenues for waging a war of aggression.