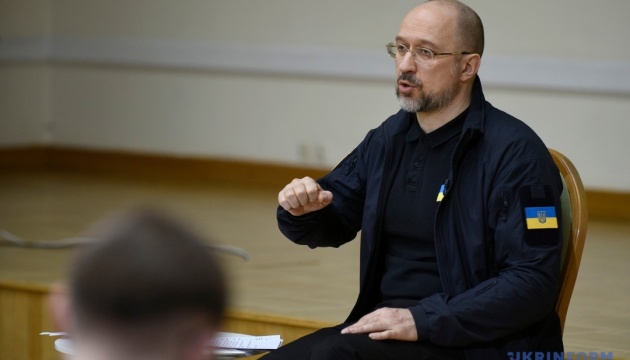 Shmyhal: Ukraine started second sowing campaign during the war
Ukraine this week withstood the 15th massive Russian missile attack and began the second sowing campaign during the war.
According to Ukrinform, Ukrainian Prime Minister Denys Shmyhal said this in a Facebook post.
"Russia is continuing its terror against the energy system. We have already withstood 15 missile attacks. The energy system is integral. We are gradually returning the light wherever it disappeared this week. We'll withstand and rebuild everything," Shmyhal wrote.
He added that this week the government allocated UAH 5 million from the reserve fund of the state budget for an experimental project to restore energy facilities so that they could meet wartime security requirements. Concrete results of this work are expected in the near future.
Shmyhal also recalled that the government had appointed Semen Kryvonos the director of the National Anti-Corruption Bureau. This appointment was preceded by a completely transparent and fair competition. Half of the composition of the competition commission was made up of representatives from Ukraine's international partners.
According to him, with the appointment of the NABU director, Ukraine has a fully formed and independent anti-corruption infrastructure.
He also noted that Ukraine has already started the second sowing campaign during the war. The first 16,000 hectares of grain and leguminous crops were sown. This week, Ukraine and Poland simplified border crossing for agricultural products. "We are working to extend the grain initiative and expand transshipment at the Danube ports," he added.
Ukraine and a mission from the International Monetary Fund started discussing a new program. The government is making every effort to quickly coordinate all parameters and reach an agreement. It is expected that the total size of the program will exceed $15 billion. Together with support from the U.S., EU and the Group of Seven countries, this will help fully finance this year's budget deficit.
The government is also continuing to support the regions. The Cabinet of Ministers allocated an additional subsidy of UAH 10.2 billion. The funds will be sent to 17 regions and 853 communities that were most affected by Russian aggression. In addition, the government decided to intensify the construction of new military engineering fortifications in certain regions.