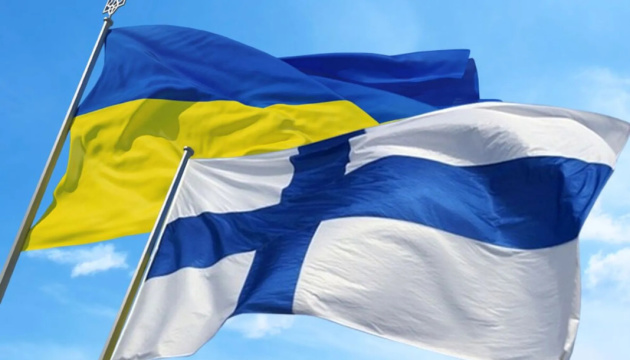 Finland to provide Ukraine with additional EUR 29M in aid
Finland will provide Ukraine with EUR 29 million in humanitarian assistance and development cooperation support.
This is noted in the statement by the Ministry of Foreign Affairs of Finland.
"We must combat war fatigue. To cope with this crisis, people need food, shelter and medication, and children need to get to school. We must also keep in mind that our support should help Ukraine recover from the war," says Minister for Development Cooperation and Foreign Trade Ville Skinnari.
As noted, to alleviate human suffering and help Ukraine in the midst of the war, Finland will allocate EUR 15 million to humanitarian assistance and EUR 14 million to development cooperation.
EUR 5 million of Finland's humanitarian assistance will be delivered through Ukraine Humanitarian Fund of the United Nations Office for the Coordination of Humanitarian Affairs (OCHA), which directly supports food security, health services and emergency accommodation, and the work of local civil society organisations.
EUR 5.4 million will be delivered through two other important partners for Finland in Ukraine, the World Food Programme (WFP) and the International Committee of the Red Cross (ICRC).
Some of the humanitarian assistance is channelled through Finnish civil society organisations. They also deliver emergency relief to Moldova, which hosts many Ukrainian refugees. The Finnish organisations prioritise food security, psychosocial support and education. Finland's assistance focuses on assisting the most vulnerable people, especially persons with disabilities.
Finland allocated EUR 14 million in additional support for World Bank's Public Expenditures for Administrative Capacity Endurance (PEACE) Project to pay teachers' salaries.
"The EUR 29 million delivered now is part of the additional financing of EUR 70 million which the Government allocated to help Ukraine in 2022. In addition to this, EUR 37 million has been reserved for 2023 for supporting Ukraine through development cooperation. This will make Ukraine Finland's biggest partner nation in development cooperation," reads the statement.