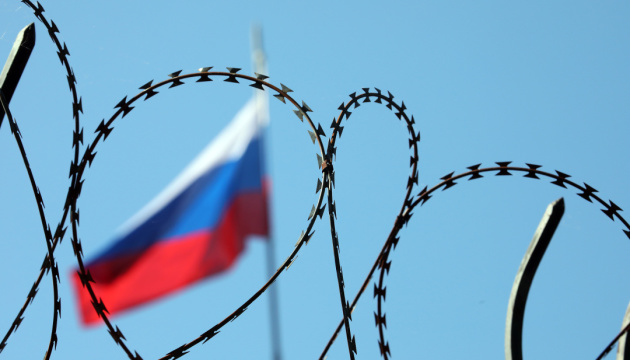 Galushchenko calls on international partners to deprive Russia of IAEA membership
Energy Minister of Ukraine German Galushchenko once again called on international partners to impose sanctions on the aggressor's nuclear industry and deprive Russia of the benefits of membership of the International Atomic Energy Agency (IAEA).
Galushchenko said during a meeting of the High-Level Advisory Council dedicated to another Russia's massive missile attack on Ukraine's energy infrastructure, the Ministry of Energy informs.
"Russia is targeting critical civilian infrastructure, deliberately destroying the communication lines of Europe's largest nuclear power plant. With its actions, the aggressor continues to blackmail the entire world with a nuclear disaster. What else should Russia do so that the world reacts and stops cooperation with Rosatom? We call on our partners to take decisive steps: to impose sanctions on the aggressor's nuclear industry and to deprive Russia of the benefits of IAEA membership," Galushchenko said.
The energy minister also noted that the strikes were aimed at the facilities of heat generation and transmission systems, and a communication line that powers the Zaporizhzhia NPP was damaged by the shelling. In a few hours, Ukrainian energy workers restored the power supply to the nuclear plant from the Ukrainian power grid, once again saving the ZNPP from a possible accident.
"The Kremlin does not abandon its intention to destroy Ukraine's energy sector and uses a new tactic: it fires all types of missiles and drones simultaneously at power generation and distribution facilities. Despite the powerful work of Ukrainian air defense forces, unfortunately, we do not have the means capable of destroying some types of these missiles. That's why energy infrastructure facilities are hit," Galushchenko added.
As reported, on the night of March 9, Russia launched a massive missile attack on civilian objects in Ukraine. As a result of the attack, the Zaporizhzhia Nuclear Power Plant was completely de-energized. Currently, the power supply to the ZNPP is restored, it switched from diesel generators to receiving electricity from Ukraine's unified energy system.