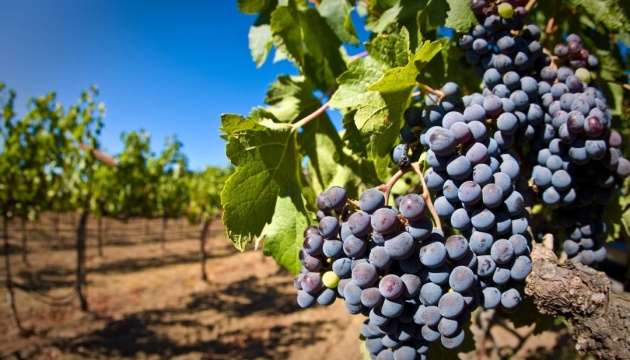 Ukraine's vineyard plantations cut by 14,000 ha over nine years – Agrarian Policy Ministry
Ukraine's vineyard plantations have reduced by 14,000 hectares since 2014.
The relevant statement was made during a round table meeting dedicated to the issues of winegrowing and wine production in Ukraine, which was held with the involvement of the Ukrainian Agrarian Policy and Food Ministry, an Ukrinform correspondent reports, referring to the ministry's press service.
In the course of the meeting, the participants noted a downward trend in the area of vineyard plantations, which has reduced by 14,000 hectares in Ukraine since 2014, and the gross wine production output, which has lowered by 171.5 thousand tonnes.
Currently, Ukraine's winegrowing and wine production industry, which has also been affected by Russian armed aggression, requires a number of measures to recover, develop and make high-quality competitive products. In particular, it is necessary to make amendments to the Ukrainian law and bring it into compliance with EU standards.
In addition, Ukrainian Agrarian Policy and Food First Deputy Minister Taras Vysotskyi urged Ukrainian winegrowers to create water user associations in order to effectively use irrigation opportunities and, thus, improve the yield.