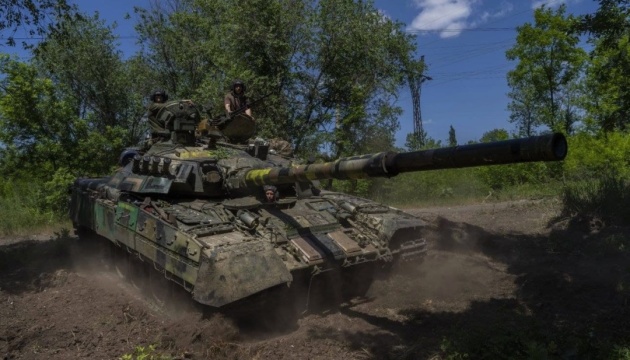 Russian invasion cost Ukraine's ecology UAH 2T in losses – Environmental Protection Ministry
The Ukrainian Environmental Protection and Natural Resources Ministry is recording and calculating the environmental damage caused by Russian attacks in accordance with the newly-developed methodology.
The relevant statement was made by Ukrainian Environmental Protection and Natural Resources Minister Ruslan Strilets during his speech at the United for Justice international conference in Lviv, an Ukrinform correspondent reports.
"In cooperation with our environmental inspectorate, we have developed a new methodology and use seven types of techniques, and have already calculated UAH 2 trillion in the damage caused. These are land, air and water pollution, burnt forests, destroyed natural resources. Our main goal is to show everyone these indicators, so that they can be seen in Europe and the world. So that everyone understands the price of this damage to the environment and how to restore this damage caused to Ukraine," Strilets told.
In his words, Ukraine's forest areas are the most affected now, and the state is suffering huge losses. About 3 million hectares of Ukrainian forests were damaged due to Russian armed aggression, which is nearly one-third of the country's forest areas. About 500,000 hectares of forests are now temporarily occupied by Russians or located within the areas of hostilities.
Ten Ukrainian national parks, eight nature sanctuaries and two nature reserves are remaining under Russian occupation now. A total of 600 fauna species and 750 flora species are endangered.
The ministry has already registered thousands of cases regarding dolphin deaths at the coast of Ukraine, Bulgaria and Türkiye, which were caused by naval mines and Russian warships deployed in the Black Sea and the Sea of Azov.
Additionally, Ukraine has been facing continuous nuclear terror since the Russian invasion started. Chornobyl Nuclear Power Plant (NPP) spent 35 days under Russian occupation, resulting in UAH 3.2 billion worth of losses. Today, another dangerous challenge is the activity of Russian terrorists within the Kakhovka Reservoir. This may have unpredictable consequences, when millions of Ukrainians are left without drinking water and Zaporizhzhia NPP ends up with no water used to cool down its reactors.
"These figures are just a portion of the crimes committed by Russia. After we return our territories to the borders of 1991, we will have to do a tremendous amount of work to calculate the losses and repair the damage caused. So far, we are diligently recording the crimes committed by Russians against the Ukrainian environment and informing the whole world about them, because we have to fulfill our task and demand reparations from Russia for the damage it has caused," Strilets concluded.