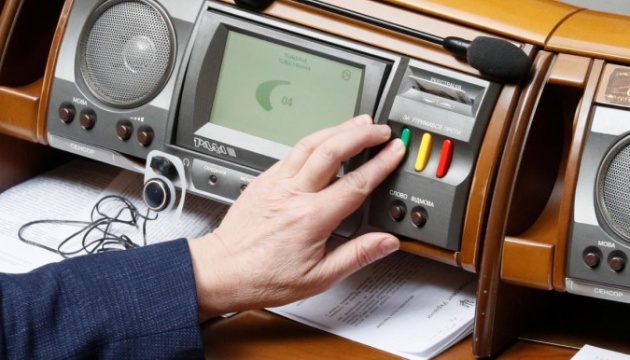 Rada adopts bill on transparency in defense procurement
The Verkhovna Rada on Friday passed a law aimed at ensuring a transparent and open defense procurement process. This will help the public monitor budget spending in the defense sector.
A total of 264 people's deputies supported the corresponding draft law (No. 8381), Ukrinform reports with reference to MP Yaroslav Zhelezniak.
The document provides for the publication in the Prozorro system of the prices at which defense customers purchase goods and services for the Army. The file shall contain information about the name of the state customer (service of the state customer), name of the subject of purchase (with an indication of the unit of measurement), price per unit, and price of works or services.
Comprehensive reporting on the components of the cost of food products (goods) and other types of services included in the generalized cost of food services, as well as reporting on defense purchases, which have not been published in the period from February 24, 2022, is also foreseen.
The data shall be made public, except for the cases where procurement of goods, works, and services for defense purposes constitute a state secret.
"Sensitive information", such as the location, identification data of the state customer in the field of defense and supplier of goods, contractor or service provider, quantity, place and terms of delivery of goods, shall not be made public either.
As reported, the Dzerkalo Tyzhnia weekly posted an article claiming that the prices of food and food services for the military stated in the Ministry of Defense contract allegedly exceed retail prices by two to three times. After that, a draft law was filed with the Verkhovna Rada, which, with the aim of preventing corruption, makes defense procurement more open and transparent.