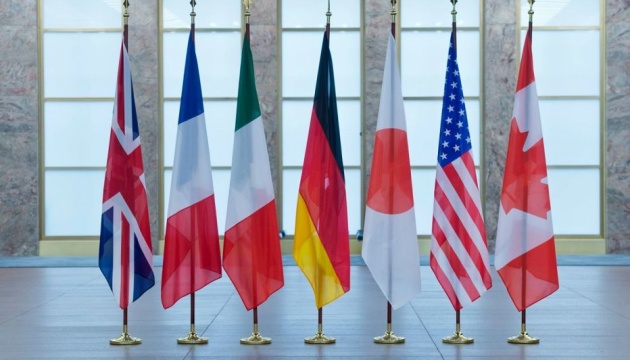 G7 to allocate $39B in economic support to Ukraine this year
The Group of Seven (G7) nations have increased their commitment of financial support to Ukraine in 2023 to $39 billion.
According to Ukrinform, the G7 Finance Ministers and Central Bank Governors said this in a joint statement published on the website of the Japanese Finance Ministry.
"We, together with the international community, remain strongly committed to addressing Ukraine's urgent short-term financing needs. For 2023, based on the Government of Ukraine's needs, we have increased our commitment of budget and economic support to 39 billion US dollars," the statement said.
It added that these significant commitments and their swift disbursement give Ukraine certainty and enable the authorities to safeguard the functioning of government, continue the delivery of basic services, carry out the most critical repairs of damaged infrastructure and stabilize the economy.
"This will also support Ukraine in its effort to defend their country. This financial support is in addition to our vital military support and training to Ukrainian forces, humanitarian support, and development cooperation," the statement said.
Ukrainian Finance Minister Sergii Marchenko attended the meeting of the G7 Finance Ministers and Central Bank Governors, which took place in Bengaluru, India, on Thursday, February 23.