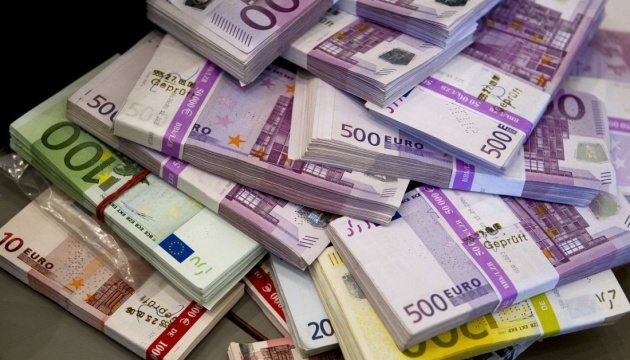 War risk insurance mechanisms needed to attract investment - First Deputy PM
Ukraine seeks to attract private investment in the economy even before the war ends, and to this end it is necessary to introduce comprehensive war risk insurance for both foreign and domestic entrepreneurs.
This was discussed during a meeting in Brussels involving the First Deputy Prime Minister and Minister of Economy Yuliya Svyrydenko of Ukraine and Director General of the European Commission's Directorate for Neighborhood and Enlargement Policy Gert Jan Koopman, Ukrinform reports with reference to the ministry's press service.
"The Ministry of Economy pays primary attention to political risk insurance for potential investments in Ukraine, including war risk insurance. After all, this should attract private investments in the Ukrainian economy. This is a complex process that requires participation of all interested parties, including the G7 nations and the EU governing bodies," said Svyrydenko.
According to the deputy prime minister, Ukraine seeks to attract private investment to its economy even before the end of the war. To this end, the country needs to introduce comprehensive war risk insurance for both foreign and domestic entrepreneurs, and also to create refinancing and reinsurance funds with preferential obligations to cover insurers' risks for maximum availability of insurance products.
"We appealed to donors to include contributions to trust funds for war risk insurance in the list of potential areas of technical assistance utilization. We have achieved progress with the Multilateral Investment Guarantee Agency (MIGA), which is part of the World Bank Group. It provided an indicative proposal for a pilot project of insurance of military and political risks at the expense of own authorized capital. However, they stopped processing applications due to the lack of reinsurance opportunities," explained Svyrydenko.
However, the official noted, there is an opportunity to consolidate European efforts to increase support for military risk insurance financing in Ukraine. This can be done either through new mechanisms, or through the existing infrastructure of the European Investment Bank (EIB) or the European Bank for Reconstruction and Development (EBRD), and involve the European Fund for Sustainable Development Plus in financing.