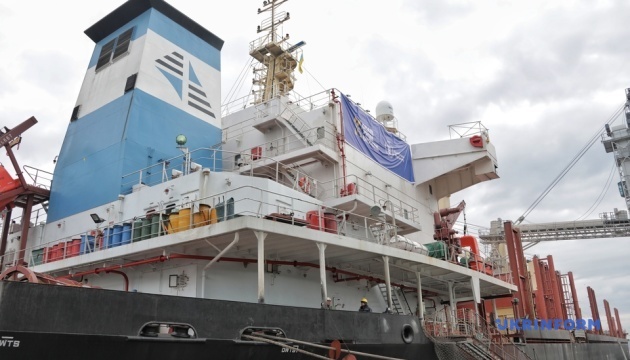 25,000 tonnes of grain to be delivered to Kenya within Grain From Ukraine program
The Grain From Ukraine program is gaining pace. Now a ship bound for Kenya is being loaded in the port of Chornomorsk.
Minister of Agrarian Policy and Food of Ukraine Mykola Solskyi said this at a briefing in Chornomorsk port on February 18, an Ukrinform correspondent reports. The Czech and Slovenian ambassadors to Ukraine also visited the port.
"Now, a ship bound for Kenya is being loaded in the port of Chornomorsk within the framework of the Grain From Ukraine program. The program is gaining pace, the world began to believe in it, it is already producing results," Solskyi noted.
Bulk carrier VALSAMITIS will deliver 25,000 tonnes of wheat to Kenya and 5,000 tonnes to Ethiopia. The shipment was made possible thanks to support from Slovenia and the Czech Republic. The Government of Slovenia allocated 1 million euros for Kenya as part of this initiative, Ambassador Tomaž Mencin informed.
"We joined the program on November 26. The Government of Slovenia allocated 1 million euros to support the population in Africa. It is very important for us to participate in the project, in particular, to support farmers and agriculture," Mencin said.
Czech Ambassador Radek Matula noted that his country will continue to support the program both politically and financially.
"We support the Grain From Ukraine initiative on all fronts, including political and financial. Russian aggression is aimed at the suffering of Ukrainians, and global food security has been disrupted also. Volodymyr Zelensky's initiative is timely and necessary. This initiative shows the world that Ukraine cares about the fate of the peoples of Africa," the Czech ambassador said.
Matula also added that the Czech Republic supports Ukraine at all levels. The main areas of assistance are the arms supply, assistance in the energy industry development, decent living conditions for Ukrainian refugees in the Czech Republic, and humanitarian aid.
"In the Czech Republic, we believe in the victory of Ukraine and are ready to participate in the post-war reconstruction of the country. We also support the integration of Ukraine into the EU. The Czech Republic wishes Ukraine peace. But peace on your terms!" Matula summarized.
Grain From Ukraine program was initiated by Volodymyr Zelensky and is implemented with the support of the UN World Food Program. More than 30 countries have already joined the program, and the donations reached almost $200 million dollars.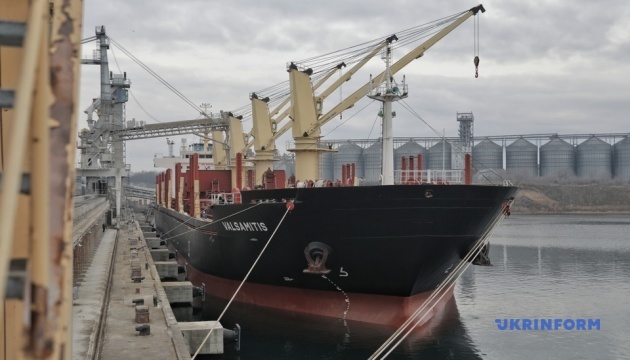 In total, within the framework of the program, 110,000 tonnes of Ukrainian wheat have already been delivered to one of the most socially vulnerable countries in Africa - Ethiopia and Somalia.
Ukraine calls on the international community to demand that the Russian Federation immediately stop undermining the Black Sea Grain Initiative and using food as a weapon.