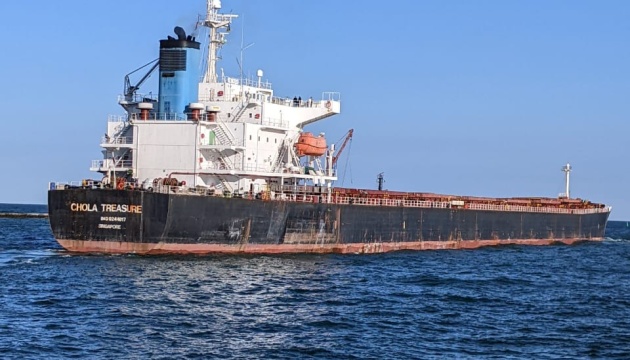 Agrarian Policy Ministry on Grain From Ukraine: Each ship provides food to 90,000 people
Each ship with grain that Ukraine sends within the Grain From Ukraine program provides food to an average of 90,000 people.
"Grain From Ukraine is primarily a humanitarian initiative. Within its framework, it is planned to provide grain to countries that are on the brink of famine. Each ship with grain sent as part of Grain From Ukraine meets the food needs of an average of 90,000 people," the press service of the Ministry of Agrarian Policy and Food of Ukraine informs.
It is noted that despite the war and all the difficulties associated with the full-scale invasion, Ukraine continues to take care of global food security.
The Ministry notes that the fifth ship within Grain From Ukraine has been loaded at Chornomorsk port and will deliver 25,000 tonnes of Ukrainian wheat to Kenya (port of Mombasa). Great Britain, Norway, Belgium, the Netherlands, Switzerland, Italy, Slovenia, and the Czech Republic paid for the purchase of grain, ship freight, logistics, and distribution of the specified delivery.
As reported, the Grain From Ukraine program was initiated by President of Ukraine Volodymyr Zelensky. It provides for the purchase of Ukrainian grain by partner countries and its transfer to countries suffering from the humanitarian crisis. The program is implemented in partnership with the UN World Food Program.
More than 30 countries joined the initiative, donating almost $200 million in total. Within the framework of the Grain From Ukraine, the most socially vulnerable countries in Africa – Ethiopia and Somalia – have already received 110,000 tonnes of Ukrainian wheat.