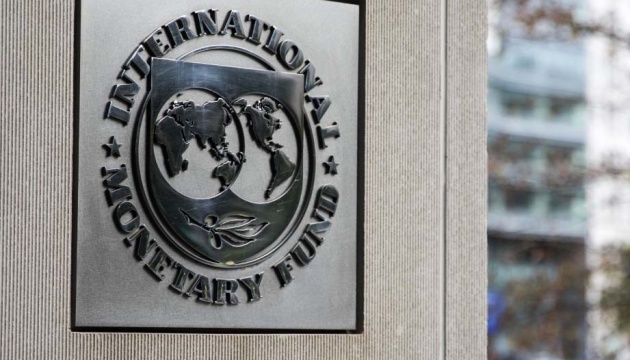 IMF declares success in talks with Ukraine on PMB
The IMF mission and Ukraine's officials have reached staff-level agreements regarding the review of the Program Monitoring with the involvement of the Executive Board (PMB).
That's according to the official statement posted by the IMF press service on Friday, Ukrinform reports.
"This agreement, which is subject to IMF Management approval, paves the way to initiate discussions on a fully-fledged Fund-supported program," the statement reads.
The IMF assessed that Ukraine's implementation of the current PMB had been "strong" as all high results have been achieved.
"All quantitative and indicative targets have been met, as well as all the structural benchmarks spanning fiscal policy, governance, and financial sector issues," the Fund noted.
It is reported that in 2022 the economy of Ukraine shrank by 30%, which turned out to be less dramatic than previously expected, while inflation began to slow down. At the same time, the short-term outlook worsened, including due to attacks on critical infrastructure.
However, the economy is adjusting and a gradual recovery is expected this year, the Fund noted.
According to IMF estimates, Ukraine's fiscal and budgetary policy in 2023 should take into account the need to increase spending. "Shoring up tax revenues, including through improved revenue administration and restoration of tax policies to their pre-war settings, remains a priority," the report states.
In addition, Ukraine faces a formidable task of creating fiscal space for war-related repairs and stronger social safety net.
The IMF emphasized critical importance of continued significant external support for Ukraine throughout 2023. At the same time, the Ukrainian authorities are advised to efforts "to expand issuance in the domestic bond market should continue to help ensure a stable financing mix and eliminate reliance on monetary financing."
The next full-fledged program with the IMF support will significantly help the efforts by the Government of Ukraine on the way toward membership in the European Union, the Fund noted. In this context, attention is drawn to the need to advance "reform initiatives to enhance productivity and competitiveness of the private sector."
"The authorities are making progress in reforms to strengthen governance, anti-corruption and rule of law, and lay the foundations for post-war growth, although the agenda of reforms in these areas remains significant," the report added.
At the same time, it is noted that the public sector will play an important role in the process of rebuilding Ukraine, and measures to increase the efficiency and transparency of public finances and management will be critical.
As reported, the IMF mission held meetings with NBU Chairman Andriy Pyshnyi and Finance Minister Serhiy Marchenko, as well as other high-ranking officials.