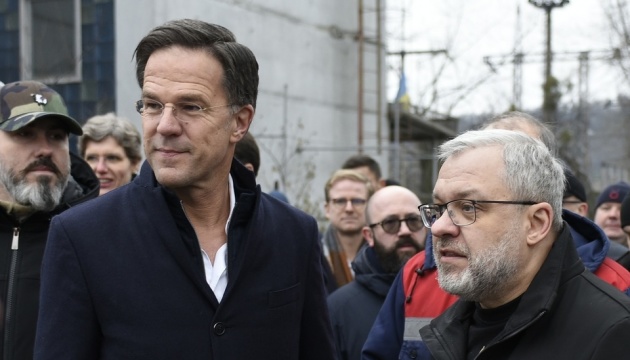 Netherlands to send 40 more trucks with energy equipment to Ukraine
The Netherlands will continue to support our energy sector. In particular, 40 trucks with energy equipment are already on their way to Ukraine.
"Transformers are already on their way from the Netherlands to Ukraine. I am studying the inquiry from the Cabinet of Ministers regarding the reconstruction of this TPP. Forty trucks loaded with equipment already arrived to replace the destroyed systems and 40 more are on the way. Fortunately, no one was killed during the shelling of this TPP as everyone was in a bomb shelter, and the Netherlands will help restore the equipment," Prime Minister of the Netherlands Mark Rutte said during a visit to one of the Ukrainian TPPs together with Minister of Energy of Ukraine German Galushchenko, an Ukrinform correspondent reports.
Minister Galushchenko and the energy workers told the Dutch Prime Minister about the current situation in Ukraine's energy system and the damage caused by Russian attacks.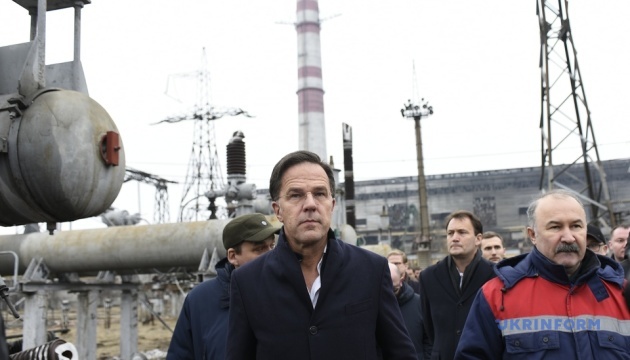 "The Netherlands is already doing a lot. The country allocated funds for the restoration of Ukraine's energy system through the World Bank and the EBRD. In addition, they have already handed over 300 tonnes of equipment to us," Galushchenko noted.
Earlier, Prime Minister of Ukraine Denys Shmyhal and Prime Minister of the Netherlands Mark Rutte coordinated assistance for the restoration of Ukraine, in particular its energy infrastructure.
They also discussed joint work on the return of children illegally taken from Ukraine to the Russian Federation. Rutte stated that the Netherlands is ready to contribute to this process. The governments of both countries will strengthen coordination at the ministerial level.
Since December 2022, 36 shipments of energy equipment with a total weight of 286.7 tonnes have arrived in Ukraine from the Netherlands.