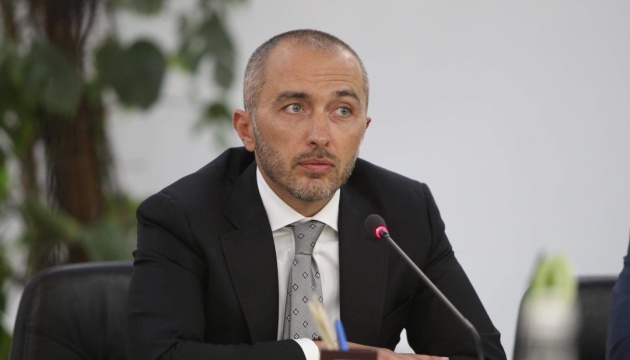 National Bank fulfils conditions of IMF's program monitoring, ready to discuss new one — governor
The National Bank of Ukraine has fulfilled the conditions of IMF's Program Monitoring and is ready to discuss the parameters of the new program which provides for financing.
"The National Bank has a strong position, we have fulfilled all the obligations stipulated by the program. A successful revision of the Program Monitoring will be a bridge to the transition to a new program that will provide funding," Governor of the National Bank of Ukraine Andriy Pyshnyy posted on Facebook.
He added that he voiced this message during conversations with IMF Managing Director Kristalina Georgieva and IMF First Deputy Managing Director Gita Gopinath the day before.
"We are ready for reforms, we are ready to implement long-term plans, we have a sufficient expert resource, an internal foundation of responsibility for our work before the state, before the people of Ukraine," Pyshnyy emphasized.
As reported, on December 20, 2022, the IMF Executive Board approved the Program Monitoring with Board Involvement for Ukraine to provide an anchor for macroeconomic policies and catalyze donor support.
The program monitoring does not provide funding but its approval will help attract funding from other international donors in 2023.
The IMF mission headed by Gavin Gray begins discussions with representatives of the Ukrainian authorities on February 13 to prepare for the revision of the program monitoring.
Photo: facebook.com/Pyshnyy