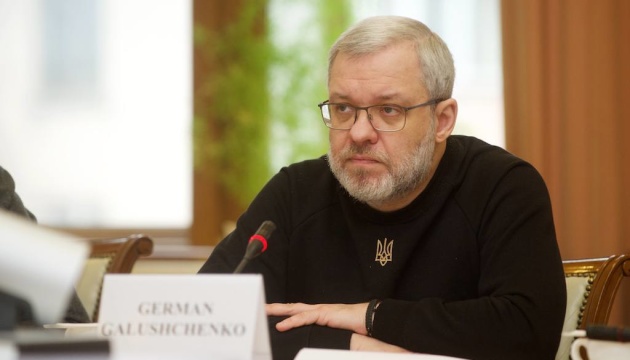 Ukraine "completely independent" from Russia on nuclear fuel - minister
Ukraine has diversified the supply of nuclear fuel for power generation, having severed any dependency on Russia.
That's according to Energy Minister German Galushchenko, who spoke at the national telethon, Ukrinform reports.
"We started to diversify nuclear fuel supplies for our nuclear generation even before Russia unleashed full-scale aggression. Accordingly, by the time of the massive incursion, we had been receiving half of all fuel from Russia and half – from Westinghouse, USA. That is, in fact, we had already diversified fuel supplies. Accordingly, when the great aggression unfolded, we immediately terminated all agreements with Russia and calmly observe how we're able to provide ourselves with fuel without (Russia's nuclear fuel producer OJSC - ed.) TVEL, the minister noted.
He added that, while Ukraine used to export spent nuclear fuel to Russia for processing, the country terminated this contract even before the full-scale war began.
"We informed the Russians that we would no longer export fuel to them. That's because we have completed the construction and put into operation our own spent fuel storage. This also gives us the opportunity to avoid dependency," Galushchenko said.
As reported by Ukrinform, the Ministry of Energy plans to build two new nuclear units and launch pilot projects of small modular reactors by 2032.