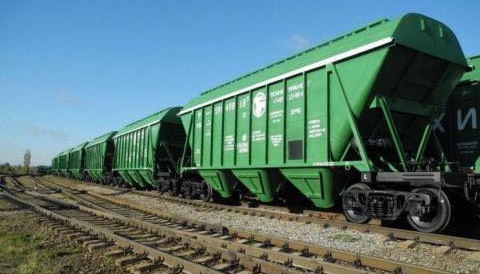 Russia continues trafficking stolen Ukrainian grain to Syria - expert
The Matros Pozynich bulk carrier continues to export grain highly likely stolen in Ukraine to Syria's Tartus.
This was reported by Yoruk Isik, an observer of traffic along the Bosphorus Strait, Ukrinform reports.
"Russia double downs on grain plundering while conducting missile terrorism on Ukraine: Russian flag bulker Matros Pozynich transited Bosphorus toward Med en route from occupied Sevastopol to #Tartus #Syria carrying 27000t of stolen wheat," the report reads.
The uploaded video shows the ship moving through the Bosphorus.
Yoruk Isik points to "Russia's sophisticated smuggling" that has used "falsified manifests" and "seaborne subterfuge" to steal Ukrainian grain worth billions of dollars.
The expert sees the action as "war crime," committed by state-owned enterprises.
As Yoruk Isik reported earlier, in addition to grain, Russia transports through the Bosphorus sanctioned military goods, including aviation fuel for the Air Force, technical cargo for its army, and defense exports to Asia disguised as civilian cargo.