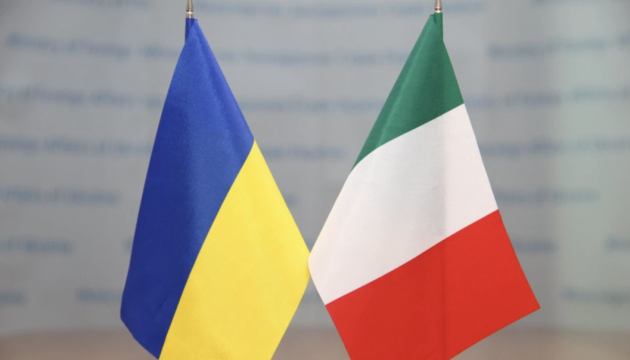 Italy preparing Ukraine restoration conference
In March, Italy intends to hold a large Ukraine restoration conference, to which both state-run and private companies will be invited to participate.
This is noted in the statement by the Ministry of Enterprises and Made in Italy following the visit of minister Adolfo Urso to Ukraine.
"Urso informed his interlocutors that, in agreement with Minister of Foreign Affairs Antonio Tajani, preparations are underway for a large restoration conference which will bring together Ukrainian and Italian authorities and business at the table," reads the statement.
It is noted that the minister discussed in Kyiv the issues on the agenda of the upcoming conference.
"I confirmed Italy's full support for the early start of reconstruction, the continuation of humanitarian aid and the careful consideration of Ukraine's requests for the restoration of strategic infrastructure, such as power grids, both in a bilateral and European context," Urso said.
As a reminder, Adolfo Urso is the first minister of the new Italian government who visited Ukraine.
ol