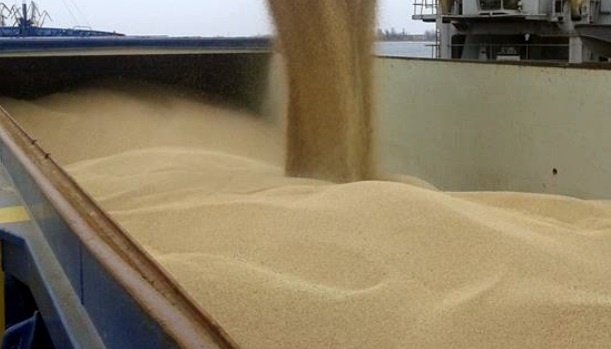 Ukraine already exported 17M tonnes of agricultural products via 'grain corridor'
From August 1, 2022 to January 9, 2023, Ukraine exported 17 million tonnes of agricultural products through the sea ports of Odesa region.
"Grain Initiative: 17 million tonnes of agricultural products have already been exported," the press service of the Ministry of Infrastructure of Ukraine said in a Facebook post.
It is noted that in three days, five ships carrying 158,500 tonnes of Ukrainian foodstuffs departed from the ports of Odesa region. Among them is the bulk carrier TRUE HARMONY, loaded with 26,000 tonnes of agricultural products for Egypt, and the bulk carrier LEO 1, with 49,500 tonnes of wheat for Sri Lanka.
According to the Ministry of Infrastructure, 98 ships (21 ships were already loaded with foodstuffs) are awaiting inspection in the Bosphorus. The ministry emphasizes that most of these vessels have been standing in the Bosphorus since last year as the Russia side purposefully slows down inspections.
As reported by Ukrinform, in Istanbul on November 17, Ukraine, the United Nations, and Turkey agreed to extend the initiative for the safe transportation of agricultural products across the Black Sea for another 120 days. It started working on July 22, and the first ship with Ukrainian foodstuffs within its framework left the port of Odesa on August 1.
iy