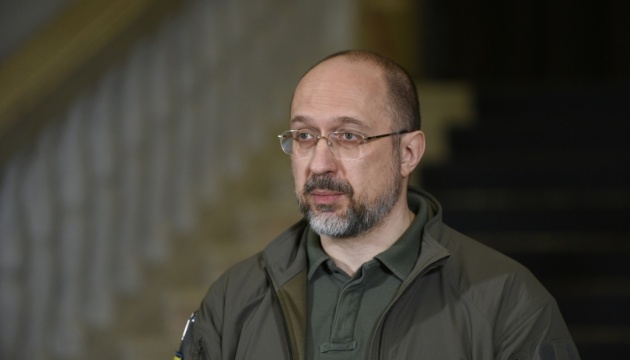 Ukraine's economy adapted to war-time conditions, ready for new challenges – PM Shmyhal
Ukraine's economy has adapted to war-time conditions and is ready for new challenges.
The relevant statement was made by Ukrainian Prime Minister Denys Shmyhal on Facebook, an Ukrinform correspondent reports.
"Ukraine has entered 2023 determined, invincible, united in its desire to defeat the enemy and liberate its land. And we will definitely do so," Shmyhal wrote.
Shmyhal expressed gratitude to Ukrainian defenders, having noted that they have to celebrate the New Year holidays in combat conditions.
According to the Prime Minister, last year Ukraine and Ukrainians laid a solid foundation for victory. In each area, there are specific results.
In particular, Ukraine raised record-breaking financing for the security sector, totaling more than UAH 1.2 trillion. The effective mechanism, Ramstein format, appeared with 50 countries involved. Ukraine applied for NATO membership.
According to Shmyhal, NATO membership will be a guarantee of peace for the next generations. The Ukrainian Army became one of the most capable in Europe and across the world.
In terms of European integration, Ukraine received a Candidate Status and may start talks on accession to the EU as soon as in 2023.
"We have obtained five so-called 'visa-free regimes' with the EU: energy, transport, economic, customs and digital. We see ourselves as part of a large European family. This is needed not only by Ukraine but all of Europe," Shmyhal stressed.
In his words, it was possible to maintain control over economic and financial processes in Ukraine's economy.
"Ukraine raised $31.2 billion in aid from international partners. Mainly, these funds were provided by the United States, the European Union and the International Monetary Fund (IMF). 45% of them were grants. I am grateful to each country and each international institution for solidarity," Shmyhal noted.
Ukraine's energy system survived 10 massive attacks and dozens of smaller ones. A total of $1.5 billion was raised in order to restore it. Every day Ukraine receives new equipment and generation tools. Ahead of schedule, Ukraine joined the European Network of Transmission System Operators (ENTSO-E).
mk