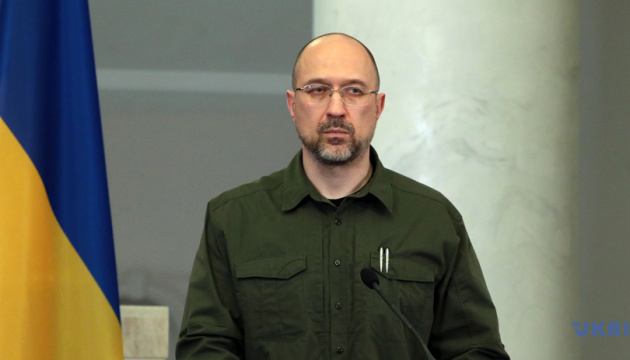 PM Shmyhal: Russians failed to destroy Ukraine's energy system with thousands of missiles, drones
Over one and a half months, Russia has attacked Ukraine's energy system with thousands of missiles and drones eight times but failed to destroy it.
The relevant statement was made by Ukrainian Prime Minister Denys Shmyhal during a nationwide telethon, an Ukrinform correspondent reports.
"At the first attempt, Russia failed to plunge Ukraine into blackout, although they expected that the first missile attack would have dipped us into darkness, cold and fear. Eight missile attacks, more than 1,000 missiles and drones have failed to destroy our energy system over one and a half months but, most importantly, they were unable to destroy the resilience of Ukrainians," Shmyhal told.
In his words, now, with the support of international partners, with "lots of component parts, which are being delivered", Ukraine's energy infrastructure will be recovering.
According to Shmyhal, Ukrainians also created a parallel independent infrastructure of electricity production through generators and learnt to live without power.
"Ukrainians are adapting and mobilizing extremely quickly and with a very high intensity. Hence, they [Russians – Ed.] will not break us, and we will definitely pass through this winter. In challenging conditions but, most importantly, we have support from partners, we have the spirit, resilience, endurance and desire to win this war despite all the terror, both energy and military, which Russia is causing on our territory and against our state," Shmyhal stressed.
A reminder that Russian invaders have been massively attacking Ukraine's critical and civil infrastructure with missiles and drones since October 10, 2022. About 50% of the country's energy system was damaged.
mk