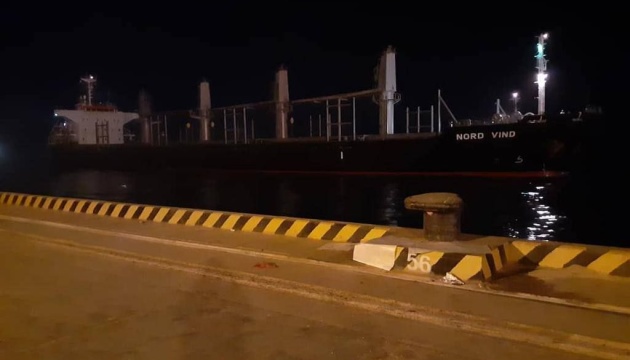 First vessel with humanitarian wheat shipment from Ukraine arrives in Ethiopia
The first ship carrying 25,000 tonnes of Ukrainian wheat under the Grain from Ukraine humanitarian program arrived in Ethiopia on December 3.
That's according to the website of the President of Ukraine, Ukrinform reports.
A second vessel with 30,000 tonnes of wheat will leave for Ethiopia next week. Now it is being loaded in Chornomorsk.
The third ship will deliver 25,000 tonnes of humanitarian wheat to Somalia. It is currently being loaded in Odesa.
In general, as part of the Grain from Ukraine humanitarian initiative, Ukraine plans to send more than 60 ships to Ethiopia, Sudan, South Sudan, Somalia, Congo, Kenya, Yemen, etc.
Austria, Belgium, Bulgaria, the UK, Greece, Estonia, the EU, Ireland, Spain, Italy, Canada, Qatar, Latvia, Lithuania, the Netherlands, Germany, Norway, Poland, Portugal, Romania, Slovenia, the U.S., Turkey, Hungary, Finland, France, Croatia, the Czech Republic, Switzerland, Sweden, NATO and the UN, as well as other partners, supported the Ukrainian program.
More than $180 million was raised to implement the program.
Photo: t.me/s/ermaka2022