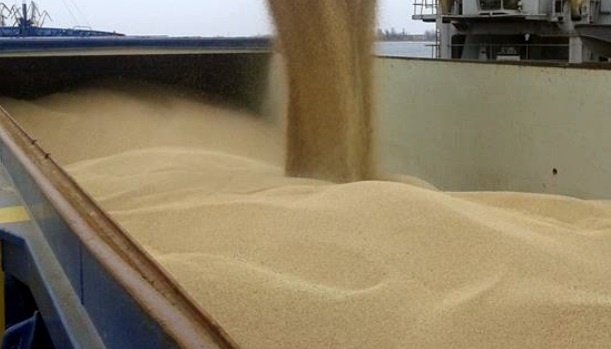 Ukraine can send up to 10 bulkers with grain to poor countries each month
As part of the Grain from Ukraine initiative, up to 10 ships carrying cereals can be sent from Ukraine to the world's poorest countries every month.
That's according to Olha Trofimtseva, MFA's Ambassador for special assignments, coordinator of the Council of Exporters and Investors, who spoke at a briefing at the Media Center Ukraine – Ukrinform in Kyiv.
"From one to ten ships a month will go through the 'grain corridor' in order to support the initiative. We are not yet talking about super-scale grain supplies or that we will be able to feed hundreds of millions suffering from food shortages. However, we plan that within the framework of the initiative, we will be able to ease the situation for at least 5 to 6 million people in African and Middle Eastern countries," said Trofimtseva.
At the same time, she noted that it is currently impossible to plan specific volumes of food exports that can be sent to the poorest countries, because it is not yet known how many ships will be able to leave Ukrainian ports per month.
"Everything will depend on how successfully the initiative will work. From 30,000 tonnes, which is one ship, to 300,000 tonnes, if it's several ships," Trofimtseva noted.
As Ukrinform reported earlier, on the 90th anniversary of the Holodomor, Ukraine is launching the Grain from Ukraine initiative, within the framework of which about 60 ships carrying Ukrainian grain are set to be sent to the poorest countries in Africa by the middle of next year.
The day before, the government agreed to send 125,000 tonnes of grain to Sudan, Yemen, Kenya, and Nigeria in order to implement the Presidential Decree "On the provision of humanitarian aid to the countries of Africa and Asia."
First photo: OPZ