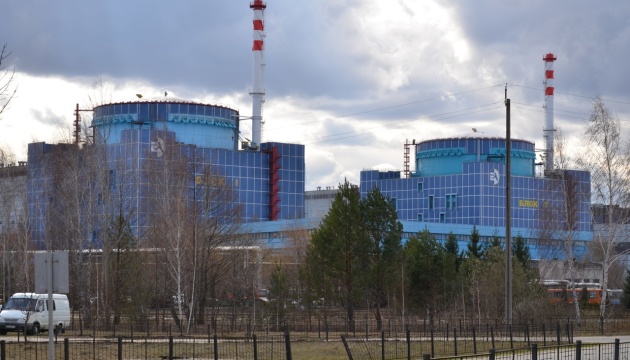 Three nuclear power plants already functioning in Ukraine – Ukrenergo
All nuclear power plants that are located in the government-controlled territory of Ukraine are already connected to the power system. In 1-2 days it will be possible to return to scheduled power outages instead of emergency ones.
"Now the energy system is fully integrated, all regions are connected. It is again connected to the energy system of the European Union... All three nuclear power plants located in the unoccupied territory are working... In 1-2 days, they will reach their normal planned capacity, and we expect that it will be possible to return to scheduled power outages instead of emergency ones," Volodymyr Kudrytskyi, CEO of Ukrenergo national energy company, said during the nationwide telethon on Thursday evening.
As a result of the November 23 attack, Ukraine lost a significant part of electricity generation at various types of power plants: nuclear, thermal, and hydroelectric, he noted.
Kudrytskyi also emphasized that energy workers are ready to restore the power system in case of repeated Russian attacks but consumers should save electricity. According to him, Ukraine receives help from international partners in the form of equipment and materials, as well as in the form of financial support for carrying out repair works.
In addition, Kudrytskyi said that there is an opportunity to import electricity from Europe in the amount of up to 500 MW. "The only thing is that a special mechanism is needed to ensure these imports because the electricity price in Europe is higher," he added.
As reported, the Russian missile attack on November 23 led to the temporary blackout of all nuclear power plants, most thermal power and hydropower plants. Electric power transmission facilities were also affected. Due to a decrease in the frequency of the energy system of Ukraine, emergency protection was activated at the Rivne, South Ukraine, and Khmelnytsky NPPs, as a result of which all power units automatically shut down.
ol