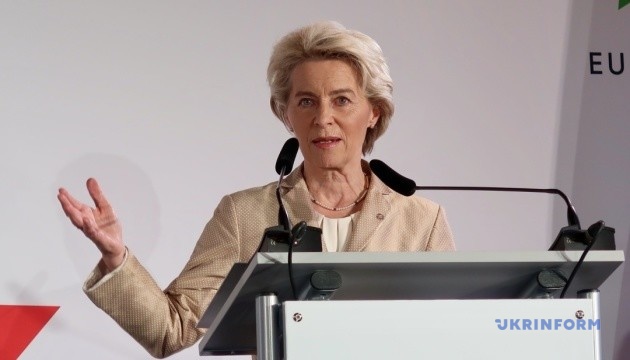 European Commission disburses EUR 2.5B in aid to Ukraine
European Commission President Ursula von der Leyen has announced the allocation of a further EUR 2.5 billion in macro-financial assistance to Ukraine.
She wrote this on Twitter, Ukrinform reports.
"The European Commission is disbursing a further €2.5 billion for Ukraine. We are planning €18 billion for 2023, with funding disbursed regularly. For urgent repairs and fast recovery leading to a successful reconstruction. We will keep on supporting Ukraine for as long as it takes," the tweet reads.
Von der Leyen earlier said the European Commission intended to present a program of emergency macro-financial assistance for Ukraine, contributing up to EUR 1.5 billion a month, totaling up to EUR 18 billion. This assistance should be stable and predictable and will partially satisfy the needs for ensuring the stability of the Ukrainian state.