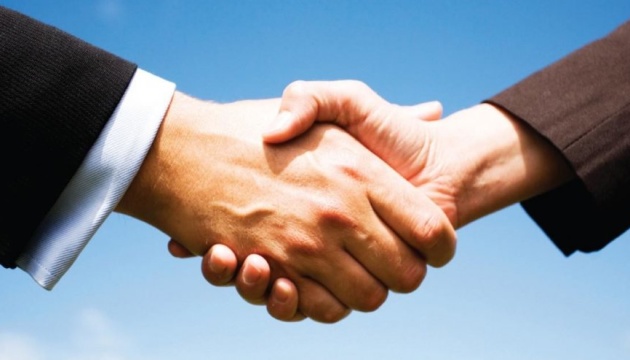 Ukraine hopes international partners will help rebuild country – economy ministry
Ukraine is counting on the support of international partners in rebuilding the country and implementing social programs aimed at returning Ukrainians home.
Ukraine's Deputy Economy Minister Tetiana Berezhna said this at the Polish-Ukrainian Economic Forum during a debate on social policy and challenges in the context of the war in Ukraine, Ukrinform reports, citing the press service of the Ukrainian Economy Ministry.
"The war is destroying the Ukrainian labor market. Fighting is going on in areas where ten million people were employed. At least five million people lost their jobs. Hundreds of workers were killed in the fighting. As a result of hostilities, about seven million people have already left the country. The level of unemployment has increased significantly," Berezhna said.
According to her, a key priority in the government's work is the stabilization and recovery of the economy, the development of the labor market and the return of Ukrainian citizens to their homes, as well as the creation of new jobs. A number of government programs, which have already been launched and are working successfully, are aimed at this, she said.
In particular, such programs, she said, include affordable lending for business, relocation of enterprises from dangerous areas to relatively safe ones, grant support for the development of entrepreneurship, involvement of the unemployed in socially useful works as part of the Recovery Army project, and partial unemployment assistance programs.
"We understand that there are great challenges and tasks ahead of us on the way to the restoration of Ukraine and the return of our people. And we hope that international partners will support us here, including our good friend Poland, in which almost 1.5 million Ukrainians currently stay under the temporary protection program. We strive to bring home all our citizens who were forced to leave because of the war," Berezhna said.
She noted that each of Ukraine's partners would be able to find their segment and join a great program of Ukraine's recovery. That can be done through investments in the reconstruction of infrastructure, industrial and social facilities, and by supporting separate programs aimed at business development and employment stimulation, which provide for the possibility of attracting any sources, including charitable contributions, humanitarian aid, grants, gifts, international aid, etc., she said.
"Ukraine is now dynamically changing to become better for its citizens and an open and reliable partner for its Polish friends," Berezhna said.
Earlier reports said that 770 enterprises in Ukraine had moved from regions of active hostilities to safer ones under the relocation program, of which 599 have already resumed their activities.