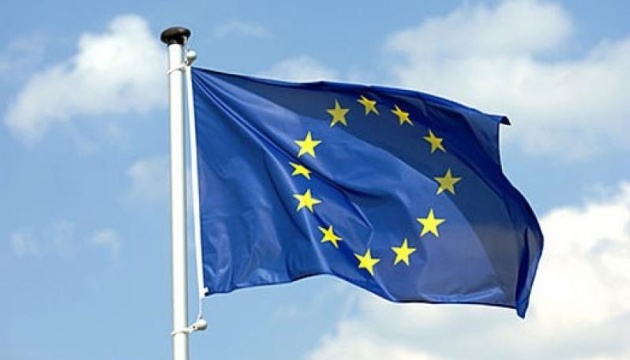 EU welcomes extension of Black Sea Grain Initiative
The EU has welcomed the renewal of the UN Black Sea Grain Initiative and noted Turkey's efforts in adopting such a decision, which will contribute to lowering global food prices and reducing tensions in the world's most vulnerable countries.
That's according to a statement released by the EU High Representative and posted on the website of the European External Action Service, Ukrinform reports.
"The EU warmly welcomes the renewal of the UN Black Sea Grain Initiative. It remains vital to continue to drive global food prices down and ensuring food security worldwide, especially in the most vulnerable countries. The EU underlines the efforts of the United Nations and Türkiye to facilitate the continuation of the initiative," the statement said.
According to the EU High Representative, the UN-brokered agreement has, together with land routes through the EU under our "Solidarity Lanes" initiative, helped stabilize and ease pressure on global food prices by facilitating the export of grain and agricultural products to global markets. Both initiatives have enabled the export of more than 25 million tonnes of grain and other agricultural products and have contributed to a drop in food price over the last months.
"Food should never be used as a weapon of war. It is Russia's war of aggression against Ukraine and its deliberate targeting of Ukrainian agricultural facilities and export routes which exacerbated the food price spike. While Russia is engaging in campaigns to manipulate information and spread propaganda, we have always been clear that our sanctions do not target the trade in agricultural and food products, including grain and fertilizer, between Russia and third countries," the statement said.
On November 17, in Istanbul, Ukraine, the United Nations, and Turkey agreed to extend the Black Sea Grain Initiative for a further 120 days.
Ukraine, Turkey, and UN Secretary General Antonio Guterres signed the Initiative on the Safe Transportation of Grain and Foodstuffs from the Ukrainian ports of Odesa, Chornomorsk, and Pivdennyi at the proposal of the United Nations in Istanbul on July 22. Guterres called for an extension of the Black Sea Grain Initiative which was scheduled to expire on November 22.