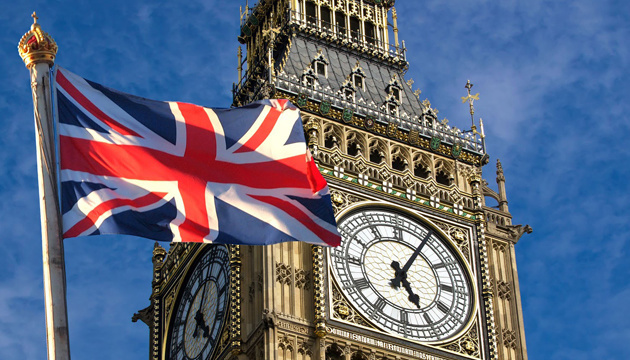 Britain announces funding to help repair Ukraine's damaged energy systems
UK Foreign Secretary James Cleverly today announces the first tranche of UK funding to the Ukraine Energy Support Fund.
That's according to the British Government press service, Ukrinform reports.
The Foreign Secretary is due to sign the agreement today with Ukrainian Energy Minister Herman Halushchenko, alongside Energy Community Secretariat Deputy Director Dirk Buschle, to transfer the first GBP5 million of the UK's GBP10 million commitment to the Energy Community's Ukraine Energy Support Fund.
The support will help with essential repairs to critical energy infrastructure following ongoing Russian attacks, and will reconnect households and key facilities to power supply.
The UK is the largest donor to the Fund so far.
Ukraine will have further UK support to keep the lights on across the country and repair energy infrastructure damaged by Russian attacks, Foreign Secretary James Cleverly announced today.
"Russia's attacks on vital infrastructure show that Putin is resorting to desperate measures. But even in the face of missile attacks and blackouts, the resolve of the Ukrainian people remains unbroken. The Government of Ukraine said it needed specialised energy equipment to repair critical national infrastructure, and the UK is delivering on their request. (…) We need all partners to step up their support and show Putin that his attempts to destroy Ukraine will be met with fierce resistance," Foreign Secretary James Cleverly said.
The funding will cover the cost of specialized energy equipment to support the functioning of Ukraine's critical infrastructure.
Ukrainian Minister of Energy Herman Halushchenko said: "These days the support of international partners is more important than ever. UK has been helping Ukraine's energy sector since the beginning of the Russian invasion. Today it is making a significant contribution to the Energy Support Fund. This will make it possible to purchase the necessary equipment for our energy companies, which is difficult to do as a part of humanitarian aid. Many thanks to our British partners and the Energy Community Secretariat for the help in the fight against Russia on the energy front."
The Energy Community is an international organisation consisting of the European Union and a number of non-EU countries. Since March 2022, it has been coordinating donations of specialized energy equipment to repair Ukraine's energy infrastructure at the Government of Ukraine's request.
The European Union and other international partners of Ukraine will allocate EUR 25.5 million through the Energy Support Fund of Ukraine for the most urgent needs in the restoration of energy infrastructure.
The European Union plans to allocate EUR 13 million to restore the laboratories damaged by the Russians at the Chornobyl nuclear power plant and another EUR 3.5 million through the International Atomic Energy Agency (IAEA) – to support the Ukrainian nuclear industry.