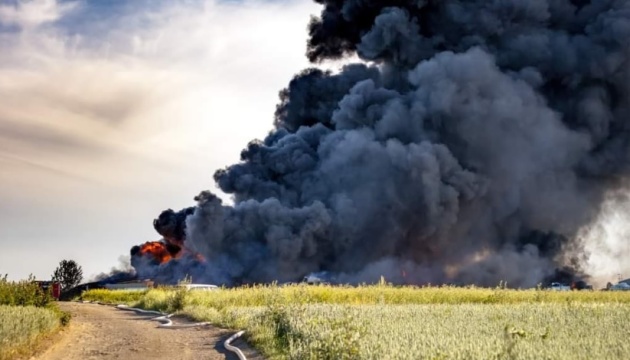 Russian troops cause over UAH 1.35T of environmental damage to Ukraine
Russia has caused over UAH 1.35 trillion worth of environmental damage to Ukraine since the full-scale war started.
The relevant statement was made by Ukraine's Accounting Chamber on Facebook, an Ukrinform correspondent reports.
"Based on the data from the Operational Headquarters for Fixing Ecocrimes of the Russian Federation, the terrorist state has already caused over UAH 1.35 trillion worth of environmental damage to Ukraine. However, according to ecologists, even this insane sum does not reflect the true picture," the report states.
According to the Accounting Chamber, the air gets polluted with dangerous substances due to forest fires, the burning of petroleum products and industrial objects on a daily basis. Since the full-scale war started, the amount of emissions has exceeded 67 million tonnes. By comparison, it was just 2.2 million tonnes per annum in 2020 and 2021.
A total of 3 million hectares of forests in Ukraine have been affected by the Russian armed aggression, which is about one-third of the country's forest fund. Some of them can no longer be restored.
"Russia has turned our fertile black soil into the most explosively polluted land in the world. About one-third of Ukraine's territory requires demining that will last at least 10 years," the Accounting Chamber stressed.
The war unleashed by Russia endangers not only Ukraine's environment but has already caused a number of environmental problems for Europe and will result in even greater problems in the long run.
Russian occupiers have mined the Kakhovka HPP dam and resorted to nuclear blackmail at Zaporizhzhia NPP. The entire world should unite to help Ukraine stop Russian terrorists and bring them to justice, estimate the losses and restore everything that had been lost, the Accounting Chamber emphasized.
Photo: Accounting Chamber
mk