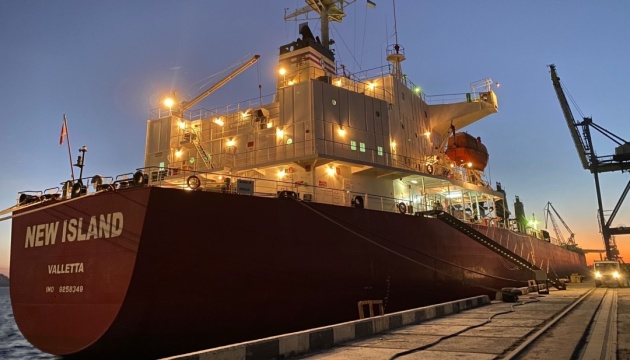 Twelve grain ships leave Ukrainian ports
Despite Russia's withdrawal from the Black Sea Grain Initiative, 12 grain ships departed from Ukrainian ports on Monday, October 31.
Ukraine's Minister of Infrastructure Oleksandr Kubrakov said this on Twitter, Ukrinform reports.
"Twelve ships left Ukrainian ports today. The delegations of the UN and Turkey provide ten inspection teams to inspect 40 vessels in order to implement the Black Sea Grain Initiative. This inspection plan was accepted by the Ukrainian delegation, and the Russian delegation was informed about it," Kubrakov said.
He also said that the vessels that left Ukrainian ports on October 31 included the Ikaria Angel, a ship chartered under the UN World Food Program, carrying 40,000 tonnes of grain for the people of Ethiopia, who are on the verge of starvation.
Kubrakov added that four vessels that were inspected in the Turkish capital, Istanbul, were allowed to pass in the opposite direction under the Black Sea Grain Initiative.
"Passage to Ukrainian ports for loading is allowed for four vessels that have already passed inspection in the Bosphorus the day before. The inspection group included representatives of the UN, Turkey, Ukraine and Russia," he said.
On October 29, Russia announced its withdrawal from the Black Sea Grain Initiative, justifying its decision by an attack on a ship of the Black Sea Fleet in Sevastopol Bay. Russia accused Ukraine and the United Kingdom of carrying out the attack.
Photo credit: Ukraine's Ministry of Infrastructure