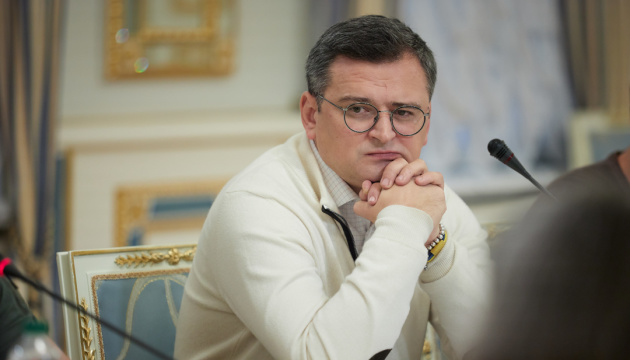 Kuleba calls Russia's statements to supply grain to poor countries 'hunger PR'
Minister for Foreign Affairs Dmytro Kuleba has commented on Russia's statements about its readiness to supply grain to poor countries after reports of termination of its participation in the grain agreement.
He wrote this on his Twitter account, Ukrinform reports.
Kuleba pointed out that the amount of grain offered by the Russian authorities is much smaller than the amount that the Kremlin is threatening to block in Ukraine.
"Russia's hunger PR. Moscow promises free 500 thousand tons of grain (most likely stolen from Ukraine) to other countries over the next 4 months. But by ruining the grain corridor Russia blocks 2 million (!) tons of grain for Algeria, Yemen, Vietnam, Bangladesh and others right now," Kuleba wrote.
As reported, on October 29, Russia's Ministry of Defense announced the termination of Russia's participation in the grain initiative, an agreement on exports of Ukrainian foodstuffs from the Black Sea ports. The ministry blamed Ukraine for an alleged attack on Russia's Black Sea fleet off Sevastopol on October 29.
On the same day, Russia's Minister of Agriculture Patrushev said that Moscow is ready to supply 500,000 tonnes of grain to the "poor countries" for free within the next four months.
iy