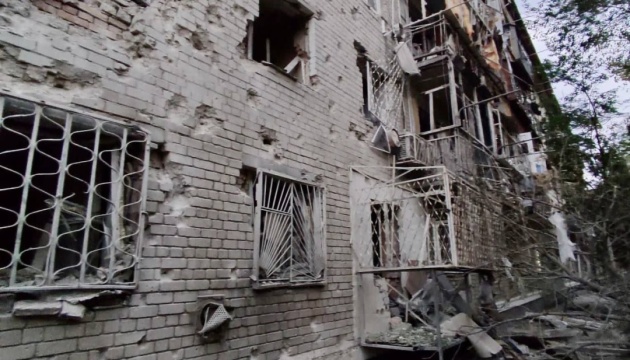 PM Shmyhal: War has caused more than $340B in damage to Ukraine
As of September 10, Russia's military aggression caused more than $340B in damage to Ukraine as confirmed by the World Bank.
"To date, the total amount of damage confirmed by the World Bank is more than 340 billion US dollars. The amount of funds that is verified and necessary for reconstruction is about 105 billion US dollars... The sum will change as the war continues, the destructions, unfortunately, continue, and obviously, we will demand more," Prime Minister Denys Shmyhal said while answering questions during the annual Yalta European Strategy conference.
He also emphasized once again that the top-priority source of funds for the reconstruction of Ukraine must be the confiscated assets of Russia, not only the state budget of Ukraine and international support.
"We call for the adoption of national legislation, to consider the possibility of an international agreement or legislation, which will make it possible to create a new security system in the world, when an aggressor understands that it will pay for its unprovoked aggression, and this is critically important," Shmyhal said.
As reported, on September 5, Shmyhal stated that the Ministry of Communities and Territories Development of Ukraine together with the World Bank verified the losses caused by Russia at $326 billion.
Shmyhal also stated that 17 billion was needed for quick recovery, of which Ukraine would receive 3.4 billion already this year.
The Yalta European Strategy (YES) is an international annual conference of Ukrainian and foreign politicians and entrepreneurs, founded in 2004. The purpose of the conference is the meeting of political leaders and business people to promote the development of Ukraine and support its European integration aspirations.
ol