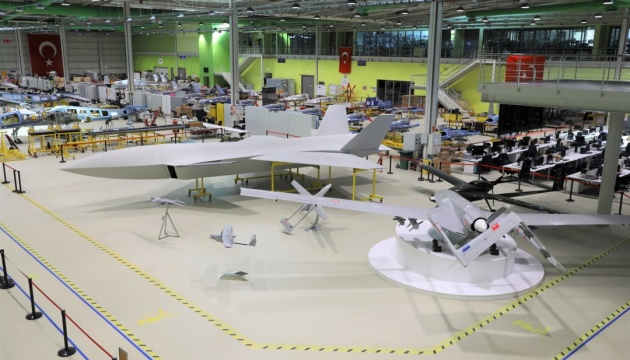 Bayraktar presents new jet drone set to be manufactured in Ukraine
Baykar Makina, a Turkish manufacturer of combat drones, presented at the TEKNOFEST KARADENİZ exhibition in Samsun on August 30 a prototype of the Bayraktar Kızılelma (Red Apple) strike jet unmanned aerial vehicle.
This was reported by the Turkish news agency Anadolu and a number of specialized media outlets, according to Ukrinform.
The producer's technical chief Selcuk Bayraktar told the Turkish media that the new UAV was equipped with a jet engine and the highest-end control sensors. It is capable of "aggressive maneuvering" and boasts artificial intelligence.
The drone is intended to be manufactured including at the factory that Baykar Makina is set to build in Ukraine. Kizilelma's maiden flight is scheduled for 2023.