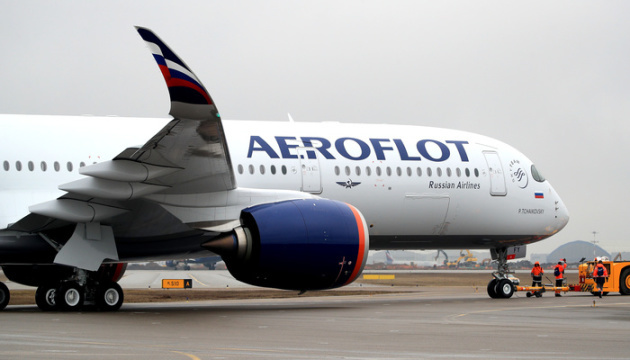 Ten Russian planes stuck in Germany due to sanctions
Due to the sanctions imposed by the European Union over the Kremlin's invasion of Ukraine, ten aircraft belonging to Russian owners or controlled by the Russian Federation remain grounded at German airfields.
That's according to DW, Ukrinform reports.
The report elaborates that it is mostly about business jets or planes used for charter flights.
There are three An-124s in Leipzig, a Bombardier BD-100-1A10 Challenger 300 and a Boeing 737 in Cologne, a Boeing 747 in Frankfurt-Hahn, a Cessna 750 Citation X in Baden-Baden, and two Embraer ERJ-B3 BD-700- 1A10 Global Express XRS.
In addition, according to the RND Group, referring to the German Ministry of Transport, an Airbus A320 airliner, which was once leased by a Russian carrier, is stuck in Munich – the decision on its future fate is yet to be made by the owner.
These planes cannot leave the country due to sanctions: Germany closed its skies to Russian aircraft on February 27, three days into the start of Russia's full-scale military invasion of Ukraine.
"Since the aircraft are subject to a ban on take-off and flight due to the EU sanctions regime, they cannot be used by the owner and cannot be relocated," explained Germany's Ministry of Transport. At the same time, it was clarified that Russian planes can only receive basic maintenance, for example, protection against unauthorized access. Any other types of maintenance are prohibited, as is the provision of spare parts.
As Ukrinform reported earlier, Russian airlines, including the state-owned Aeroflot, are now forced to disassemble planes they operate for spare parts due to the Western ban on the latter's imports.